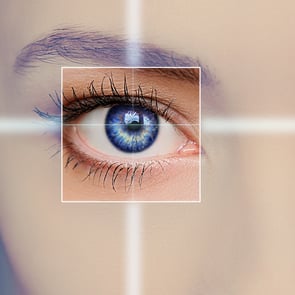 There are dozens of distractions going on during the summer months when you are in a sales or sales leadership role. You know how difficult it can be to keep your sales focus by doing enough of the right activities to build the opportunities that turn into deals.
I was working with a sales rep recently who had enough real, valid, qualified opportunities in his pipeline so that he is not feeling pressured. He knows some of these real deals will come to closure – some won't. This is so much better than the feeling of scarcity when you feel like every deal you have must close.
Here are 3 ways you can do well this summer as a seller:
1) Build up your sales opportunities – have more to close than you need. It will keep you feeling optimistic and you'll not put
2) Qualify – make sure you are working real opportunities and they are qualified. This is not the time to have overinflated metrics with "probable" but not likely deals to work. Scrutinize the data and work to find more – that are "more probable" rather than less probable.
3) Work in Chunks of Time – do work in focused blocks of time – such as 9-11 in the morning and 2-5PM each day where the entire focus is on action. This is the time to connect to people through a variety of means and not spend time with any account management or problem solving. It's work on net-new opportunities.
Leaders Keep Focus Too:
1) Help your team get focused and keep their focus. Make time for fun – this is a great season for team events, whether virtual or offsite.
2) Lead by example through demonstrating your own focus and accomplishments moving deals forward. If you are not a good example of this, then it is your primary goal to become more strategic in your accomplishments supporting your sales team.
I have written about the many sales managers I had in my sales career – some were awesome and some were awful. Be awesome and don't expect your reps to be more present at work than you are. Put that family or college reunion on the back burner – quit talking about your big vacation – and get work done. Then, when the business is coming to closure, celebrate with the team so that you have a fun and memorable time this summer at work.
Because this has been an annual issue for me over the years we have some good past articles with other tips and ideas to make this time of year the most productive.
Avoiding the Summer Sales Doldrums
Share your tip for keeping focus at work this time of year through our Twitter @scoremoresales. We will re-tweet all legitimate ideas that help sellers and sales leaders keep focus to hit their goals.
---

Lori Richardson helps mid-sized companies grow revenues by solving key issues in their sales department - like recruiting, retention, diversity hiring, process, pipeline and leadership. She speaks at CEO groups on topics of sales growth. Clients include companies in the technology, telecom, manufacturing, distribution, and professional services industries. Subscribe to the award-winning blog, follow her on Twitter
Increase Opportunities. Expand Your Pipeline. Close More Deals. Develop Sales Leaders
email lori@ScoreMoreSales.com | My LinkedIn Profile | @scoremoresales | G+