About Us – and Sales Increases For YOUR Company
We bring together B2B sales process and infuse with effective selling skills + great people skills. It is as much science as art. We use the latest trends in helping SDRs (Sales Development Reps) and others who interact with potential buyers to engage, qualify, add value, create opportunities and close them. We utilize assessments, GAP analyses, and other proven tools to maximize your investment.
We coach, train, and INSPIRE your sales team – and its sales manager – to SUCCESS.
We GUARANTEE our work – you have nothing to lose by talking with us. Contact Lori by email (lori@scoremoresales.com) or reach out through the pop-up.
About Lori Richardson
As founder and CEO of Score More Sales. I lead efforts for B2B front-line sales growth and work with (or in conjunction with) technology brands worldwide. I'm a people person, a "super-connector" and I get great joy in helping newer SDRs and other sales reps learn ways to grow net-new revenues. See my LinkedIn profile for more about me, along with some great recommendations.
Interested in social selling? I was LinkedIn member #29,426 which means it's been one of my TOP tools in prospecting training for a long time – and yet it is only ONE part of my multi-faceted strategy called Sales GEMs – for smart, successful, process-minded and worthwhile sales prospecting.
I have "scar tissue" from a corporate, technology B2B sales career since my early 20's when I began as a single mom making straight commission. My confidence in sales was inspired by my grandmother.
What Others Say:
"Lori Richardson makes things happen. If you want to grow your business, she'll quickly engage your team in the new sales approach, train them on the "how to's" and provide coaching till they get it right." – Best Selling B2B Sales Author & Keynote Speaker, Jill Konrath
See more here Lori's Linkedin profile
Beginning in technology sales for companies like Apple, IBM, HP and Siemens, I rose through the ranks from retail to corporate accounts, then from individual contributor (closing multi-million dollar deals) to inside sales leader. My last corporate position was as Director of Education for a technology / financial services company in Boston which was sold to Thomson Reuters. There I coached and trained in sales, assessed employees, improved customer service, created and led cross-functional manager training and grew bottom-line revenues.
In addition to coaching and training frontline sales leaders and sales reps I create content for technology brands on selling.
I'm Opinionated – some of what I believe:
It takes work to be mediocre, so why not excel instead? / never confuse activity with accomplishment / most sales reps don't follow up enough / most sales reps don't go where their buyer is, but where they are comfortable instead / this is the innovation economy – so INNOVATE. Stop doing the same thing for different results.
Selected Achievements:
Recognized in Forbes at #12 in the Top 30 Social Sales Influencers 2014 , as researched by KiteDesk
Recognized as one of the Top 25 Sales Influencers for 2012, 2013, and 2014 by OpenView Partners
Recognized as one of the Top 25 Sales influencers for 2013 by Insideview.com
Recognized as one of the 20 Women to Watch in Sales Lead Management in 2012 and 2013 by SLMA
Co-President, American Association of Inside Sales Professionals (AA-ISP) Boston Chapter
Advisor, MIT Enterprise Forum
Award-winning blog at www.scoremoresales.com (Sales Crunch Top 50, Top Sales World)
Contributor of thousands of blog posts, e-books, and articles on B2B tactical sales ideas , onboarding, and CRM/tools
President, Women Sales Pros (industry group created by Jill Konrath for the top B2B women sales experts)
Featured blogger at sales.alltop.com
Featured blogger at IBM Midsize Insider
Featured blogger at SalesProCentral: www.salesprocentral.com
Founding contributor at Top Sales World and featured B2B advisor: http://topsalesassociates.com
Frequent speaker and panelist on B2B selling, CRM, inside sales, on-boarding, productivity and social selling for larger SMB and smaller mid-sized companies.
Professional Boards:
President, Women Sales Pros (for the top women sales experts in B2B selling)
Co-President, AA-ISP, Boston Chapter (Assoc. for Inside Sales Professionals)
Articles/Publications:
See numerous articles featured on all the blogs above as well as those at: http://scoremoresales.com
"Sales GEMS" (due late 2015)
"50 Days to Build Your Sales" (book published 2008)
"50 Days To Build Your Sales WORKBOOK" (accompanies the book)
"50 Days to Build Your Sales – B2B Edition" (book published 2012)
"50 Days to Build Your Sales – B2B Edition WORKBOOK" (accompanies the B2B book)
Co-author of "360 Degrees of the Customer" (along with Lisa and Chuck Dennis)
Lori is a passionate and engaging sales trainer, blogger, sales consultant, author, and sales coach who gives mid-market business leaders, sales leaders and their salespeople tactical, simple and helpful ways to improve and grow sales.
Lori's Mottos: Keep your focus, keep it simple, track your metrics, and make a 1% improvement everyday.
---
How We Work:
– IN-Person and then we follow-up with virtual coaching – the only way we advise you make your training investment.
– We coach individuals in 30 or 50 minute increments weekly with e-mail follow-ups and review.
– We customize a training program that works for your team and your niche. No canned answers here.
– We are nimble – so we can make amazing things happen.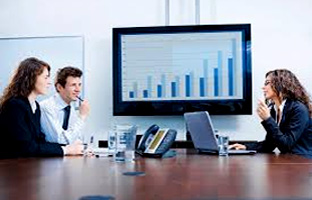 In-person
Webinar
Phone/Skype
Combination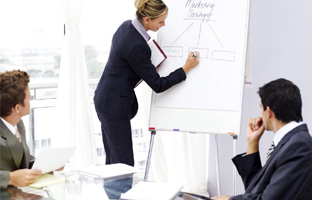 Corporate
Mid-market companies
Individual Contributor
Funded Start-ups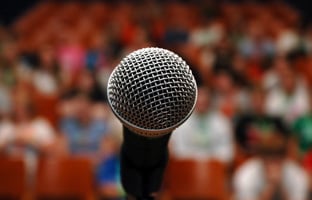 Keynote
Sales Offsites
Team Meetings
Associations
Contact Us
– it's easy and quick. Ask us about coming to your business for sales training, sales process consulting, sales coaching, or speaking. We travel throughout the U.S. and beyond.