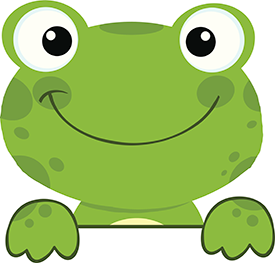 Speaking clearly in a buyer focused way will help you sell more and grow your territory. Like the "Frog Protection" commercial – sometimes one person is saying one thing and the person at the other end of the phone is hearing something else. Whether you're selling "frog" or "fraud" protection, you need to clearly enunciate.
Why?
Make it easy for people to understand and take action. If you leave me a confusing, convoluted or muffled message I have to jump through hoops to work with you – or I just delete.
Just last week I got a message from a person I still cannot understand. I've played the message for others and we don't know who called or what I'm supposed to do – except that I searched for the phone number online and found it was a doctor referral so I can now call them- but they made it hard for me.
Speak at a pace that closely matches who you are calling. If you are in New York or New Jersey calling Atlanta you might want to adjust what generally could be a faster conversation. Note that I said generally – don't assume, and instead hear the person's voice mail recording and if they talk reeeaalll slow, then slow down your message. When I call anyone in NYC, I am prepared to get right to the point – no time for pleasantries.
Call your own number and listen to your message – this is a critical point that most SDRs and biz dev reps miss. Why wouldn't you practice – just like an athlete – rather than diving in live to calls with potential buyers? Hear how you sound.
Call two other business people whose opinion you respect, especially if you are new to a position. Leave a message. Ask them if they would talk further based on your message – if not, why?
Practice with tongue twisters if you have trouble jumbling your words or speaking too quickly. I learned lots of these when in auctioneer school – like, "Betty Botter bought some butter" or "She sells seashells by the seashore" and you can search on line for hundreds of others.
Focus on a strong opening – especially if English is not your first language or if you have a strong regional accent. If I can understand your first two sentences, I will listen further.
Become a student of communication – this is a part of who you are as a seller. Find good resources and share them with others on your team or at your company.
50 Tips for Better Voice Quality and Habits
Download our 50 Power Tips for Inside Sales ebook.
Speak clearly – increase your odds of better conversations and improved revenues.

Lori Richardson is recognized on Forbes as one of the "Top 30 Social Sales Influencers" worldwide. Lori speaks, writes, trains, and consults with inside sales teams in mid-sized companies. Subscribe to the award-winning blog and the "Sales Ideas In A Minute" newsletter for sales strategies, tactics, and tips in selling. Increase Opportunities. Expand Your Pipeline. Close More Deals.
email lori@scoremoresales.com | My LinkedIn Profile | twitter | Visit us on google+