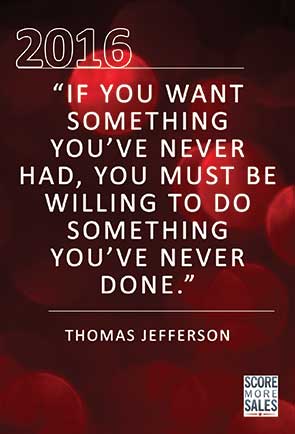 You want to do something for your customers or clients and you don't have time or funds to do so. Here are some easy, yet powerful ideas to help be memorable.
Have a client with a corporate policy against gifts over $5? I have over the years and it keeps you from being able to send a nice holiday basket of fruit or other treats.
Instead I present my TOP idea for a last minute gift which could be the BEST gift they will remember:
DONATION IN THEIR NAME: Find a non-profit near them or one they have talked about on social channels and give a donation on their behalf. Then make sure that your contact will be notified. Often the charity or non-profit simply emails (or mails) a note saying that a "generous gift was made on your behalf" from you / your company.
If it is a small or unorganized charity, they might not do the notification – but not to worry. Simply send the charity a blank holiday note card with envelope addressed to your client contact and ask them to write a note saying "A generous donation was made on your behalf by Score More Sales" – or whatever your company name is.
The clients who give back REALLY appreciate this gesture, and it stands out because it is different. It feels good, and it helps the community – that's why it is my TOP idea for you for client gifts.
POSTER: Working with sales teams we run into many charismatic leaders who have specific quotes they say to the team, or larger-than-life company CEOs. Why not capture one of their quotes and turn it into a poster? The image with this post is one we created for a client of ours – and we also made New Year's cards we'll be sending out AFTER the holiday season – another way to try to stand out above all the noise.
LETTER TO THE CEO: Spend 10 minutes writing a note to the CEO of a larger company who would not normally hear from you about someone on their payroll who has been extremely helpful / supportive. This can be about your key contact – why not help their career with a great note about how fantastic they are (assuming you feel that way).
POST ON THE WEB: If they are a hospitality business, restaurant, or have a retail arm, post a positive review on TripAdvisor or other such site. If the CEO wrote a book, read it and post a 5 star review on Amazon. Encourage one of their best sales reps or managers to post a positive review on Glassdoor – these are all highly valuable to your client but not normally thought about.
FRUIT BASKET: My "go-to" gift used to be cookies but companies want healthier things for their employees. You can't go wrong with a gift basket through Costco of fresh, even organic fruit, or an Edible Arrangement.
Bottom line is to think about your client and do something THEY would appreciate. We have some other posts from previous years here:
• Best Holiday Gifts for Sales Pros
• Holiday Gift Giving – Take Action
---

Lori Richardson is recognized on Forbes as one of the "Top 30 Social Sales Influencers" worldwide and is a Top 25 Innovative Sales Blogger. Lori speaks, writes, trains, and consults with inside sales teams in mid-sized companies. Subscribe to the award-winning blog for sales strategies, tactics, and tips.
Increase Opportunities. Expand Your Pipeline. Close More Deals. Develop Sales Leaders
email lori@scoremoresales.com | My LinkedIn Profile | @scoremoresales | G+