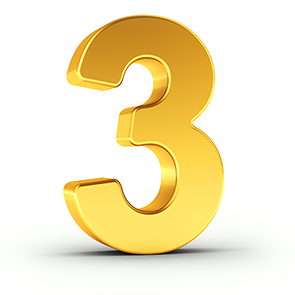 Sometimes you, or your sales team members, get in a slump. Monotony. The same old, same old each day. It is easy to get stuck in a rut.
In sales you can't afford to be stuck for too long. Time is our currency until dollars are exchanged for products and services.
We often keep doing the same things every day with no change.
Stop what it is that you are doing and ask yourself if you have a specific plan today to reach more potential buyers. Then think about these three ideas:
1) STUCK: If you are stuck trying to reach buyers, are there people who can introduce you? Think LinkedIn connections for starters – find a common connection. If you don't have a big solid network this is your first clue as to why you need to build one – so work to build your network every day. Even if you find a remote piece of insight in your buyer's LinkedIn profile you can better personalize your email or voice mail message.
"I saw on LinkedIn that you went to Bentley – have you heard about their sales program they launched a couple of years ago?"
"I saw you spent 4 years in the military – thank you for your service"
As simple as these comments are, they show that you know something about your buyer. The biggest disconnect we have as buyers is that those calling on us for the most part have thrown us in a big pot and are saying and doing the same to everyone in it.
Do this for your next ten contacts. See what happens. Then do ten more And so on.
2) PERSONALIZE: Learn about your buyer and their challenges. Send a personalized note – or if you are sending email in groups, be sure it is personalized enough for someone to feel you know who they are. If you have less than 1,000 buyers to connect with you can easily craft a plan to reach out individually. If you have a market reach of tens of thousands, that is different. In that case, use the Hubspot model as your example – create valuable content for your audience and get them engaged in it.
I received an email the other day from someone who went on and on about how much he liked my blog – then I found out about a dozen of my peers received the very same email. That doesn't cut it anymore.
3) THIRD LIST: As you are in your rut, start thinking about creating a third list. Your first list is existing clients and the second list is your potential new buyers. The third list is a list of those who can refer you to many buyers. It is a list often overlooked, but one of the most valuable you can create. Start small – think of a couple of people who know your market or industry or buyers and could refer you assuming they believe you have value to offer that market. Regularly follow up with those on the third list, and build it out until you have a very solid list of referrers. Ask them how you can help them. Tell them how you solved a client issue so they know you are someone who helps others and not just a talker. It is much easier to do business through referral connections than going in cold or warm.
Let me know if you have a "third list" and how it has worked for you. Can you add one new referrer to it each month - that is 12 more referrers in a year – think of all the business they could send your way.
What else do you do when you are stuck to get out of your rut?
---
Lori Richardson helps mid-sized companies grow revenues by solving key issues in their sales department - like recruiting, retention, diversity hiring, process, pipeline and leadership. She speaks at CEO groups on topics of sales growth. Clients include companies in the technology, telecom, manufacturing, distribution, and professional services industries. Subscribe to the award-winning blog, follow her on Twitter
Increase Opportunities. Expand Your Pipeline. Close More Deals. Develop Sales Leaders
email lori@ScoreMoreSales.com | My LinkedIn Profile | @scoremoresales | G+