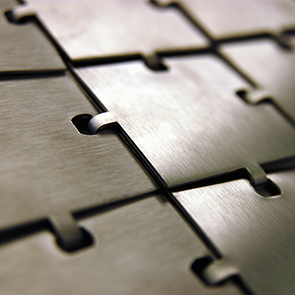 Best selling author, journalist, and speaker Malcolm Gladwell wrote a book in 2000 called The Tipping Point. It is a great read for anyone in business, and one of the things it covers is different archetypes of people, including mavens and connectors.
In Gladwell's mind, connectors know a large number of people who span social, cultural, professional, and economic circles. Connectors make it a habit to introduce people together.
Think of how important this is in business – especially in professional selling.
Buyers don't need you to give them more information, they need insight. Insight comes from taking ideas (information) and applying them to a buyer's situation or scenario. If I can connect you to someone who has been through what you are going through, that is hugely valuable.
If I can connect you to someone who can help your company add more value to your buyers, that is hugely valuable too.
In this way, people will always be an important piece of the buying cycle, no matter how great artificial intelligence (AI) gets. A computer can help me get something done, but people involved in the product or service can help add the context I need to solve a business issue.
How Can You Become a Better Connector?
If it is already second nature for you to connect others, that's great. Most people do not. Here are a few ideas to help you:
Regularly go through your LinkedIn connections to see who you are connected to.
Reach out to your LinkedIn and Facebook connections on a regular basis. If you can find ways to help them, or simply "like" or share something that seems important to them, you are building great social currency.
Think more outside of the box. When someone says they have a hiring issue, who do you know can help with that? Reach out and connect them – say that you are not sure if it is a good connection, and leave it to the two you connect to figure that out. Then move on. Later ask if anything came of it (always follow up)
Read my LinkedIn post Why Being a Connector is Huge in Business about two people I connected who have greatly helped each other. (it's OK to like it and post comments there too!)
Always be clear about your expectations when you work with others. That way you won't be disappointed. For example, I never expect someone I connect to someone else to do the same for me. Instead it comes from elsewhere. Almost every week, someone I didn't expect to connect with me does and I see that as a return of an earlier connection I made which had nothing to do with this one. It is like a universal law rather than a, "She owes me because I did xx for her." Just make connections and move on, expecting nothing from it other than good will. If you do this, your sales will rise.
---
Lori Richardson helps mid-sized companies grow revenues by solving key issues in their sales department - like recruiting, retention, diversity hiring, process, pipeline and leadership. She speaks at CEO groups on topics of sales growth. Clients include companies in the technology, telecom, manufacturing, distribution, and professional services industries. Subscribe to the award-winning blog, follow her on Twitter
Increase Opportunities. Expand Your Pipeline. Close More Deals. Develop Sales Leaders
email lori@ScoreMoreSales.com | My LinkedIn Profile | @scoremoresales | G+