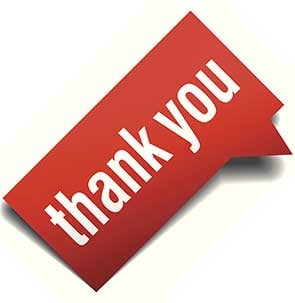 It started when a former client I worked with a number of years ago was prompted by LinkedIn to "thank a mentor" and he mentioned me in a post. Then he called me the other day to let me know (because he didn't hyperlink my name so I didn't see it)
That made ME think – who are MY mentors and who would I thank today?
I never saw LinkedIn's message about thanking mentors so I don't know if it was just to grow conversation between folks on LinkedIn (probably) OR was it to thank anyone – living or not?
First of all, why have mentors?
They can help you get to where you want to be. They can champion you – put in a good word for you. Make a difference in your life. They can even become a great friend, but they don't always.
A mentor may not even know they ARE a mentor of yours.
Letting your mentors know how much you have appreciated their input into your life can be as big for them as it is for you. Yea, really.
I went ahead and made my list. I could not just stop at one, or two, or three:
My mom and dad. They were voracious readers and instilled in me a love of learning. No matter what anyone says about these two, no one can argue this point. I'd go much further and say that I became the person I became due to my amazing parents.
My grandmother Mimi. I've written about her before – in a few places including the Hubspot blog. She was the head of a successful series of women's apparel stores in Seattle and taught me to stand up for what I believe in.
Tony Robbins. I read his "Unlimited Power" book when it first came out and it hit a nerve and really inspired me. He now inspires a whole new class of millennials as witnessed at Dreamforce the last couple of years.
When I left the corporate world in 2002 and searched to find an opportunity with a sales consulting company, I found Ian Selbie through a web search. He was a fantastic mentor in working with organizations needing help growing their sales teams and fixing sales issues. I gained confidence working with him.
Best-selling sales author Jill Konrath. I read her first book, "Selling to Big Companies" and blogged about it on my blog in 2005. We had a conversation by phone, and it began an amazing friendship. She truly is a mentor who kicks me in the butt periodically.
Trish Bertuzzi of the Bridge Group. Trish tells it like it is, after having earned that opportunity from all she has accomplished in the field of inside sales. She does so much for the profession and I'm fortunate to work on projects and in associations with her.
My colleagues, peers and the STA group. You all know who you are – we are constantly educating each other and showing what is possible. I really appreciate that.
Michael Port and Amy Mead who are helping change the world through teaching others how to perform rather than speak. I am eternally grateful for what I have learned from them.
I thank all of you for what you've done for me personally and professionally. I am moved by your generosity in all cases. The world is a better place because of you.
This is just my MAIN list of mentors – keep on the lookout for my longer list. Who are the people in YOUR life who most influence YOU? Post in the comments or tweet about them at @scoremoresales. Share it with the world. Thanks for starting this, Andrew!
---

Lori Richardson is recognized on Forbes as one of the "Top 30 Social Sales Influencers" worldwide and is a Top 25 Innovative Sales Blogger. Lori speaks, writes, trains, and consults with inside sales teams in mid-sized companies. Subscribe to the award-winning blog for sales strategies, tactics, and tips.
Increase Opportunities. Expand Your Pipeline. Close More Deals. Develop Sales Leaders
email lori@scoremoresales.com | My LinkedIn Profile | twitter | Visit us on google+