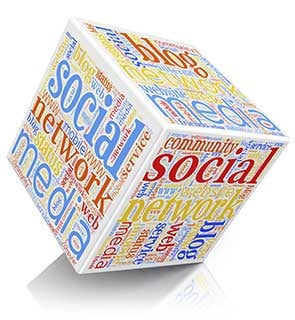 There is no use trying to separate social from everything else. It's not social media, it is media. It's not social sales, it is sales.
But for many resellers, partners and MSPs there is a tremendous amount of opportunity for improvement when it comes to utilizing and integrating social platforms to grow revenues.
In our unscientific poll we talked with 18 managed services providers of various sizes around North America and asked:
Have you fully integrated social tools into your marketing, sales, and customer service?
When it comes to using social tools, do you have a system and a methodology?
The results didn't surprise us although I'd say I expected a few more YES answers.
Out of 18 MSPs, 12 answered NO to both questions. 2 answered YES to A. 1 answered YES to B. and 3 say they have both issues tackled.
That means that most of these companies do not know how or they are not willing to understand how combining social tools and an integrated plan can grow their visibility, enable them to learn about their future customers and build strong relationships over time. A few are in process, but they admitted they have a lot to do and they get distracted so there's no focus to get it done.
Go With #1
The very best way to SHOW someone in a B2B company how well social tools and strategies can integrate into existing programs is to start listening.
Just listen.
Why?
Well for starters, there are customers of yours who are sharing information about what they are frustrated about. Companies gain new clients when they listen for problems with their competitors. Sometimes it is subtle and other times it is loud and clear.
In Twitter, set up a list of your top 20 or 30 customers and check it daily (for starters) till you are more comfortable with an integrated mindset where this list is just one item you check in the course of your morning and afternoon. While you are at it, monitor your industry counterparts and your clients' industry counterparts.
Notice I didn't say competitors?
The goal is to gain understanding about your industry and what is happening around your world. It is the same case with your customer's world – they are in a different business and industry than you most likely so if you want to craft messages to them that offer ideas and insight, one of the best ways to get that insight is through seeing what they are talking about.
Listening is not the only thing to do but in my opinion it is the BEST place to start.
Monitor what your customers are saying about you on various platforms.
Monitor what your employees are saying about you – ever check Glassdoor?
Why is it that only disgruntled employees ever have time to post long, drawn-out posts about how bad it is at your company?
95% of B2B marketers have created corporate social media accounts, but according to MediaPost, half still are not active on social media on a regular basis–only a fraction of B2B marketers think they are able to articulate the business value of social efforts.
Be Pre-emptive
It is time to take a proactive and preemptive stance. Listen and learn, then begin to outline how you and your team can craft how you want to be represented online before OTHERS do it for you.
Can your company afford to wait on this any longer?
This post was brought to you by IBM for MSPs and opinions are my own. To read more on this topic, visit IBM's PivotPoint. Dedicated to providing valuable insight from industry thought leaders, PivotPoint offers expertise to help you develop, differentiate and scale your business.

Lori Richardson is recognized on Forbes as one of the "Top 30 Social Sales Influencers" worldwide and is a Top 25 Innovative Sales Blogger. Lori speaks, writes, trains, and consults with inside sales teams in mid-sized companies. Subscribe to the award-winning blog for sales strategies, tactics, and tips.
Increase Opportunities. Expand Your Pipeline. Close More Deals. Develop Sales Leaders.
email lori@scoremoresales.com | My LinkedIn Profile | @ScoreMoreSales | Visit us on google+