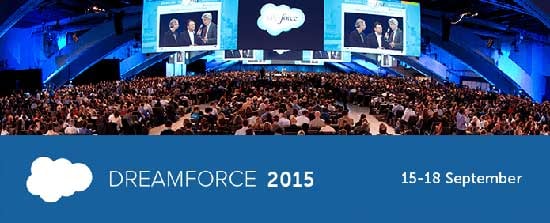 Walking through the exhibition halls at Dreamforce last week gave a real visual to the issues going on in B2B selling today – SO MUCH NOISE you can't hear much of anything. I wish every seller and sales leader could attend just once – I've been going there for years – to witness "in real life" what it looks like when everyone is talking and many are not saying what they need to say to gain your attention.
I noticed most of the Dreamforce trade show booths were being attended to by very young company representatives. This equates back in the office to younger SDRs on intro calls while the higher value reps often await those who are interested that the SDR can move forward to them.
As I walked around I worked to look many of these folks right in the eyes, and if there was eye contact one of three things happened –
Some actually looked away from me
A few said dumb or inappropriate things to get my attention
A few said hello and that's it.
Knowing how much money booth space costs at Dreamforce I would say that most of the sales tools and other products being demonstrated were staffed by people who were not well trained. What a shame!
I spoke with Mike Taylor, a marketer at InsideSales about my observation of seeing so many very young company reps staffing booths. He said "people want answers right away – they don't want to be handed off to another layer of help – so we have our executives walking around back and forth between all of our booths to help get buyers the answers they need."
Cara Hogan, Content Marketing Manager at InsightSquared said that they staff their booth with account managers and sales and marketing execs specifically because they have invested so much to be there. Getting buyers immediate help and insight is critical.
The trick for trade shows like Dreamforce, however, is in lining up meetings ahead of time so that every staff person can be effective while at the week-long marathon of trade events.
Take the "visual" of this in person event and translate it to your sales team. Are buyers able to get quick answers or do they have to be handed off?
How is your sales team standing out in all the "noise" of competitors and industry counterparts?
Remember, your reps are vying for the attention of busy decision makers and those that influence them. What do you do EVERY week to teach your team how to mix things up and stay relevant?
---

Lori Richardson is recognized on Forbes as one of the "Top 30 Social Sales Influencers" worldwide and is a Top 25 Innovative Sales Blogger. Lori speaks, writes, trains, and consults with inside sales teams in mid-sized companies. Subscribe to the award-winning blog for sales strategies, tactics, and tips.
Increase Opportunities. Expand Your Pipeline. Close More Deals. Develop Sales Leaders
email lori@scoremoresales.com | My LinkedIn Profile | @scoremoresales | google+