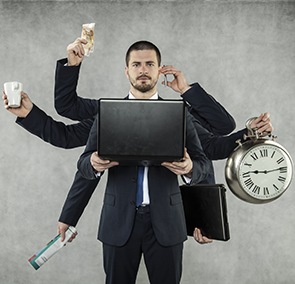 It is a valuable day when like minded sales focused dynamos get together – no telling what can happen. This was the case last week at the Sales Hacker NYC event. There will be several posts in the next week which will go into more detail. For now I offer you my top takeaways for SDRs and their managers – or for sales leaders interested in increasing productivity and success with front line sales.
Kudos to Max Altshuler of Sales Hacker for setting a high standard for presenters to offer tips and ideas for what has worked and what they have all learned from the hard way. These professionals were not selling anything – they were offering guidance and learning. It was great stuff. In no particular order, here are a few ideas that stood out.
"Have a Talent Brand – to entice others to your company – both new reps and clients. Share what your company stands for – including the mission, vision, and values". - John Mayall, LinkedIn
"Name dropping is a great way to gain someone's attention that doesn't know you yet on LinkedIn." – John Mayall, Linkedin. Even without an introduction from a common person, you can ask a prospective connection, "I saw that you are connected to Jeff Weiner – how do you know him?" (in this case, Jeff Weiner, the CEO at LinkedIn would be a good name to name drop, especially if the other person did not work for LinkedIn and you did. Find ways to connect with others that show interest and curiosity, not as part of a "game plan" to gain connection to prospects.
"For great sales, find the right prospects / Have impressive messaging / Measure success / Use a predictable process (reps need to take some ownership) / do daily self improvement" – Tom Murdock, Acquia
Note: I loved that Tom Murdock, a savvy head of worldwide inside sales shares that they get a higher response rate mailing a custom letter to a prospect via the US Postal Service (20%) than with email (8-10%). Of course this is something that doesn't scale well, but it shows you that if you have a short list of people to connect to – especially senior executives – there is nothing like a hand written note or a printed but personalized letter to catch someone's attention.
"Our Top 3 Tools for our Inside Sales Team's Success are 1. Phone 2. CRM, 3. Rivalry.com" – Chris Flores, Manager, Inside Sales at Namely.
Note: We also love Rivalry as a way of tracking coaching conversations with SDRs. Be sure to check out the free coaching e-book Jon Birdsong of Rivalry put together recently.
"Get your customers to voluntarily recruit new customers for you – referral selling is the most powerful way to grow business." – Emmanuelle Skala, VP Sales, Influitive
38% of Emmanuelle's pipeline comes from referrals.
"Just because you THINK your ideas are understood as a leader doesn't mean they are. You have to be a monotonous boring signal repeater." – Shep Maher, VP Sales, GuideSpark
"Hire for diversity – your team will perform better and company will be better for it" – Shep Maher, VP Sales, GuideSpark
More valuable tips and ideas to come from this conference – always a great one to attend.

Lori Richardson is recognized on Forbes as one of the "Top 30 Social Sales Influencers" worldwide. Lori speaks, writes, trains, and consults with inside sales teams in mid-sized companies. Subscribe to the award-winning blog and the "Sales Ideas In A Minute" newsletter for sales strategies, tactics, and tips in selling. Increase Opportunities. Expand Your Pipeline. Close More Deals.
email lori@scoremoresales.com | My LinkedIn Profile | twitter | Visit us on google+