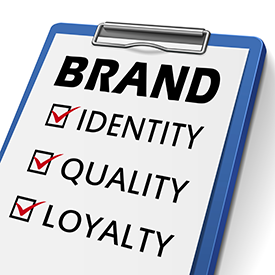 Your brand embodies what you want your business to represent, and ties into your perceived value. This relates directly to selling because the degree of appeal of your company and its products or services to others equals potential new and reocurring revenues. A brand can make you think, and it can also make you feel. People remember feelings much more than words or even pictures.
A colleague of mine is rebranding his company. He sent an email out to a number of associates and I'm going to ask for your thoughts on it as well - think of it surrounding your own brand and what your business stands for:
1) What is the most memorable brand you can think of? Regardless of category/industry.
2) What does it make you think about?
3) What does it make you feel?
His answer, Nike; makes him think about Michael Jordan and the feel for him was "winning"
What are your thoughts? It would be great to get a dozen or so comments on this topic. Thanks in advance!