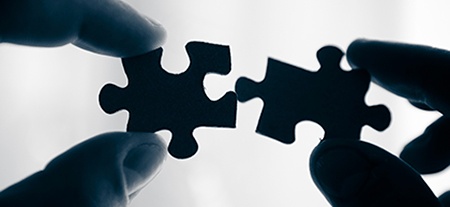 You may have heard about this master combo of Big Data companies – IBM, a leader in data mining and interpretation teaming up with Facebook – THE social network - to help marketers better get in front of the right buyers at the right time.
Brand Strategist and co-CEO of Broadsuite, Shelly Kramer, attended the recent Amplify event in San Diego and posted these thoughts about the new partnership:
"I think this partnership is one worth watching. And not because I'm a fan of IBM or Facebook. But instead, because I'm not only a marketer, I'm a consumer. And like every other consumer on the planet, I have limited time, limited brain bandwidth, and I want what I want when I want it."
As a self-professed "non-marketer" I am a consumer and I always speak from a sales point of view. My observations come from a "will this help companies grow revenues" rather than the fact that it seems like a most interesting combination of companies. Assuming the partnership brings out the best in what both companies offer, it could result in much better analysis of what buyers are doing, and as a result, could offer buyers very targeted options for future purchases.
In Q1 of 2015, Facebook had 1.44B active monthly users. IBM spends billions of dollars on research helping companies better utilize their own data as well as industry analysis.
Facebook's VP of Partnerships, Blake Chandlee stated:
"Our partnership with IBM will help brands achieve personalization at scale using IBM's marketing cloud to find and engage their target audiences on Facebook as well as solve vexing challenges by consulting with IBM Commerce's THINKLab."
THINKLab is on my bucket list to visit because of the massive research going on there to help companies with data and personalization issues. In the future, it would be great to have a company I purchase from send me very tailored suggestions for new purchase based on my past buying trends. We all have and a taste of this with Amazon recommendations. Imagine if Facebook ads were more accurate and if that better honed technology was able to be used in other applications beyond Facebook?
There are so many potential benefits to this type of marketing. The better you can speak directly to me as a buyer, the bigger chance you have to engage me. When you send me insights that will help me grow my business, build my company brand, and ultimately grow company revenues, the more interested I am (and company leaders would all agree on this).
How it is rolled out is yet to be seen. We're moving from cookies on websites to companies being able to track us even easier as we go from site to site online. There is great responsibility is this – and so much upside to gain as well.
Can you see how better ways to really understand what your buyer wants will help your business thrive?
This post was brought to you by IBM for MSPs and opinions are my own. To read more on this topic, visit IBM's PivotPoint. Dedicated to providing valuable insight from industry thought leaders, PivotPoint offers expertise to help you develop, differentiate and scale your business.

Lori Richardson is recognized on Forbes as one of the "Top 30 Social Sales Influencers" worldwide and is a Top 25 Innovative Sales Blogger. Lori speaks, writes, trains, and consults with inside sales teams in mid-sized companies. Subscribe to the award-winning blog for sales strategies, tactics, and tips.
Increase Opportunities. Expand Your Pipeline. Close More Deals.

email lori@scoremoresales.com | My LinkedIn Profile | twitter | Visit us on google+