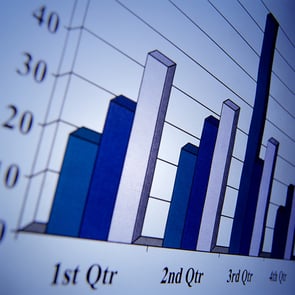 I always had a bit of panic in my head toward the end of the second quarter of the year in my sales career – no matter which company I was working for. Every company where I was a professional seller followed the calendar year in their business so end of Q2 - in June - ALWAYS meant "the year is half-over" and stress would build.
Most of my stress was from competing with myself, but other years it was because I had NOT hit my sales target and in order to get the financial bonus and intrinsic rewards I had to figure out a strategy for success.
For many of you reading this with long sales cycles it is too late to close more or extra business. That's ok, because you can't go and just "close" on someone to make your numbers – you need to work with your buyers and prospective buyers earlier so that there are always opportunities in motion.
If you have hit your quota numbers – congratulations – you are in the minority as most sellers don't hit quota (for a number of reasons – that's for another conversation)
If you have not hit your target numbers and you are newer to the position – do some research and learn from your scenario by answering some questions to yourself:
Did you think you'd be at 50% of your quota attainment number by now?
What made you think that?
Did you lose some opportunities you did not expect to?
What would you do differently knowing what you know now?
Now is the Time to Set Yourself Up for Success
For those behind in quota attainment, now is the perfect time to strategize and build up for a successful second half of the year. Try some of these ideas, and share with us what you do to ensure the second half is great.
a) If you do have a strong sales manager (I only did 50% of the time I was a seller) – sit down with her or him and go through your plan of action for the last half of the year. Write every idea down as if you are brainstorming – no bad ideas – later you can pull from that list the best strategies. Often it is the second or third iteration of an idea that is the most actionable.
b) If you do NOT have a strong sales manager, do the above exercise on your own or even better, with another sales person who is outside of your company. Very often you can learn from someone in another industry or company where they have different "blinders" on. In other words, if you keep talking to the same people in your company, you can miss a big idea.
Look up past opportunities that did not come to closure one way or the other – and revive those with a phone call to better understand what your prospective buyer did. Sometimes they did nothing and you can rekindle the deal.
Watch your decision maker connections in LinkedIn to see if anyone has moved to another company. If they have, and there was an opportunity with them that didn't move forward, you now have a chance to talk with the new person who is likely to make a decision in the first 90 days as the new DM. Also don't forget to track where your contact goes, and also find out who replaced the new DM at his or her last company.
Make time every week to brainstorm. If you do, you can unlock the key to more and better revenue producing ideas.
Your sales destiny is up to YOU – not your boss or the company you work for – but you.
What will you do this week to help yourself this year?
---

Lori Richardson helps mid-sized companies grow revenues by solving key issues in their sales department - like recruiting, retention, diversity hiring, process, pipeline and leadership. She speaks at CEO groups on topics of sales growth. Clients include companies in the technology, telecom, manufacturing, distribution, and professional services industries. Subscribe to the award-winning blog, follow her on Twitter
Increase Opportunities. Expand Your Pipeline. Close More Deals. Develop Sales Leaders
email lori@ScoreMoreSales.com | My LinkedIn Profile | @scoremoresales | G+