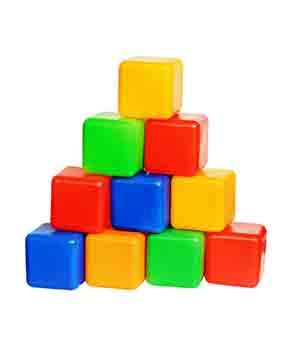 Years ago I learned in professional selling to always:
•Sell yourself first
•Sell your company second
•Sell your product or service third
This week I am speaking at the Boston Enterprise Sales Meetup (#BOSSales on Twitter) on how to build your personal brand. We'll be taking a little from GaryVee's playbook and having what I'm sure will be a great conversation with Enterprise Sales Meetup founder Mark Birch. (If you are in the Boston area I hope you can join us - otherwise watch it livestreamed or view the recording after the fact.)
Our topic for my talk was crystalized when Mark and I realized after hearing Gary Vaynerchuk speak at the Rainmaker 16 conference in Atlanta recently that this topic of building your brand is SO important to sellers and we had a lot to share about it.
As we heard and have heard before:
Everyone – EVERYONE – needs to start thinking of themselves as a brand. It is no longer an option, it is a necessity. – Gary Vaynerchuk
The reason it is important to sell yourself first and build your brand is because your buyers buy from you, and you develop a presence and a relationship based on trust.
Your digital footprint needs to be accessible- like a virtual trade show booth.
Why?
So people can learn about you while you sleep. On their schedule, not yours. As they want, not as you want. Buyers rule.
Building your brand requires that you know yourself – you are self-aware. This is a hard first step. One way to learn about yourself is to get feedback from others – peers, your boss, customers and strategic partners.
If you lose a deal, thank the buyer, and a couple weeks later ask them for feedback. Let two weeks pass because immediately they won't feel comfortable talking, most likely. After about 10 business days, reconnect and you can say, "As a professional I am working to improve. Can I ask you why you ended up working with Company X instead of my company? Is there anything I did or said that caused you to not work with us?"
You'll get great feedback this way – not just for you and your brand but for your company.
Later this week I'll post my 9 tips for success in building your brand. In the meantime, take a look at this resource – Quicksprout's Complete Guide to Building Your Brand - really great to take you step-by-step through learning about yourself and building the brand called YOU.
Need some help?
---

Lori Richardson is recognized on Forbes as one of the "Top 30 Social Sales Influencers" worldwide and is a Top 25 Innovative Sales Blogger. Lori speaks, writes, trains, and consults with sales teams in mid-sized companies. Subscribe to the award-winning blog for sales strategies, tactics, and tips.
Increase Opportunities. Expand Your Pipeline. Close More Deals. Develop Sales Leaders
email lori@ScoreMoreSales.com | My LinkedIn Profile | @scoremoresales | G+