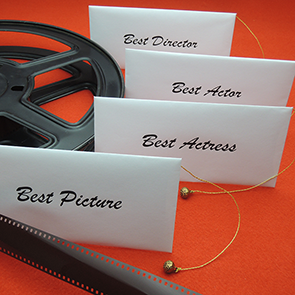 The 2017 Academy awards were nearly over when a huge mistake was made in announcing the last award – for Best Picture. People wait all night – all year – to hear those final awards for best actor, actress, and film.
This year, actors Warren Beatty and Faye Dunaway had the honor of announcing the big Best Picture winner. Many loyal Score More Sales blog readers are in their 20's and 30's - you may have no idea who those old folks were. They starred together back in 1967 in the award-winning movie Bonnie and Clyde.
When it was time to announce the winner of the 2017 Oscar Awards for Best Picture, Warren and Faye blew it. Warren was given the wrong envelope – and in it was a copy of the award winner that had already been read for Best Actress, which was "Emma Stone – La La Land".
Warren Beatty is an actor. He realized there was an error – you could tell by the way he was talking and looking around. Instead of thinking about what just happened with the last award being read and realizing there was an error that needed to be fixed, he handed the card to Faye Dunaway who read La La Land as the winner. I am not sure if he did that on purpose or if he panicked. It ruined the end of the show.
These moments at the Oscar awards are like Olympic performances – you don't get a redo.
It's much like when you talk to decision makers who are looking to solve issues and you have products or services to help them. If you make a major goof up in the first moments, it's all over. You're done.
Beatty and Dunaway will be talked about forever because either of them could have looked, and stopped – then asked for help from backstage. Obviously seeing an actress' name on a best film card isn't right. Actors are paid to read what is in front of them – but my goodness – one moment to stop and verify would have been so much better for the actual winners, Moonlight – who had to wait until those from La La Land promised that this wasn't a joke – that they really won.
In sales, you must THINK
Here is how that could look in your day:
Someone reads online about a silly phrase – you know, that silver bullet, perfect thing to say - to reach more buyers. You think it is stupid but you try it. It doesn't work. There are no silver bullets. You need to think instead about what your buyer's world is like instead.
Someone from marketing or company management gives you a script or bullet points to read even though you are having more success talking to buyers and learning more from them. Keep doing what works.
Someone tells you to call and say you're "just checking in" to see if they've had a chance to review your pricing. Don't say that! Think. Whoever told you to do it, or who is doing it near where you are sitting doesn't know what they are talking about. Begin any call to any buyer with new insight about them or their industry or their role at the company. Don't ever check in or follow up or circle back.
If you don't think and just interact with buyers your career in sales may be very short. If, on the other hand, you have the Sales DNA required to be successful and you use your brain – if you think before you speak – the sky is the limit and you can create your ticket for success.
Are 6 hidden sales weaknesses limiting your performance?
"The 6 Hidden Sales Weaknesses that Limit Sales Results"
---
Lori Richardson helps mid-sized companies grow revenues by solving key issues in their sales department - like recruiting, retention, diversity hiring, process, pipeline and leadership. She speaks at CEO groups on topics of sales growth. Clients include companies in the technology, telecom, manufacturing, distribution, and professional services industries. Subscribe to the award-winning blog, follow her on Twitter
Increase Opportunities. Expand Your Pipeline. Close More Deals. Develop Sales Leaders
email lori@ScoreMoreSales.com | My LinkedIn Profile | @scoremoresales | G+