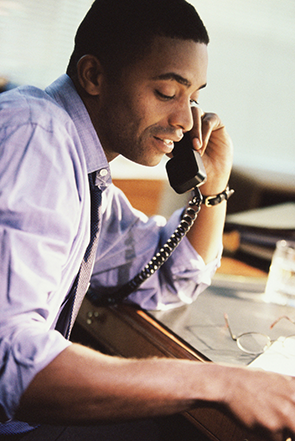 I was at an event last night in Cambridge and met some very new BDRs from two different technology companies. In all cases they were recent college graduates and new in their BDR or SDR sales positions. Several of them asked me what advice I have on being successful as someone new in a sales role.
Here is a summary of what we talked about – once I started offering advice, a couple other veterans in selling did, and the result below is our combined ideas:
Be a SPONGE. Watch, listen and observe what those around you are doing to be successful.
On that topic, not everyone around you IS successful, even though they might SOUND like they know what they are doing. Follow the money. See who regularly is successful booking meetings, being productive, sharing tips, and closing business – listen more to THEM than the others who just talk a mean game.
Watch out to not find yourself away from the phones too long – the best way to reach potential buyers is to engage by phone once you have connected with them in other ways. So if you found them on LinkedIn, work to get a conversation by phone as a next step. Phone conversations are quicker and easier for all involved.
Don't hide behind email. (read this Linkedin Pulse post The Call - Cold or Warm is Still a Hero in Sales)
Take initiative – don't wait for your sales manager to ask for something. Instead work your game plan – create a territory plan if you haven't already. Make a schedule for yourself, and work it like clockwork. If your manager comes up with something later you can see if that might be more helpful for you OR you can show them how your system is working. Numbers talk.
Speaking of numbers talking, hitting your goals in booking conversations, setting up conference calls, putting proposals together and closing deals is THE WAY to earn the right to say more in your sales team.
Talk less, focus more on what you need to do to succeed.
Be fearless – don't wait until you feel that you 100% understand how to do something. Jump in. Pick up that phone and learn about your marketplace. Learn about your prospective buyers.
When you are new, talk to anyone in the company where your buyers are – you can learn from them and hone your messaging. Later you can decide to only call at the top – but in the beginning – you need hundreds (or thousands) of hours of perfecting telling people what it is that you and your company do.
Be creative – don't just work the list your company gave you – work some angles. Who ISN'T on the radar?
BEST TIP FOR A NEW REP: Look at your LinkedIn connections to see if you are connected to anyone in any company you are beginning to call on. Some of the BEST deals I've seen soon from new reps have been where they had a family or alumni or business connection to someone high up there. Have you even thought about this? Check it out. You might be surprised.
If you have a weak LinkedIn profile and / or weak connections, make time every week to build it up. This IS your professional profile online. Buyers check you out often when they set up a call with you. It needs to add to you and make you seem like someone they should know. If it doesn't, get someone to audit your profile. (we do that here at Score More Sales!). Click here for FREE LinkedIn Profile Review (first 7 people)
LEARN – become a student of sales. Learn about all of the facets of being a successful seller.
What tips do you have to share? Post them on Twitter and add @scoremoresales - it helps others.
Special offer Click here for your FREE LinkedIn Profile Review

Lori Richardson is recognized on Forbes as one of the "Top 30 Social Sales Influencers" worldwide and is a Top 25 Innovative Sales Blogger. Lori speaks, writes, trains, and consults with inside sales teams in mid-sized companies. Subscribe to the award-winning blog for sales strategies, tactics, and tips.
Increase Opportunities. Expand Your Pipeline. Close More Deals.
email lori@scoremoresales.com | My LinkedIn Profile | twitter | Visit us on google+