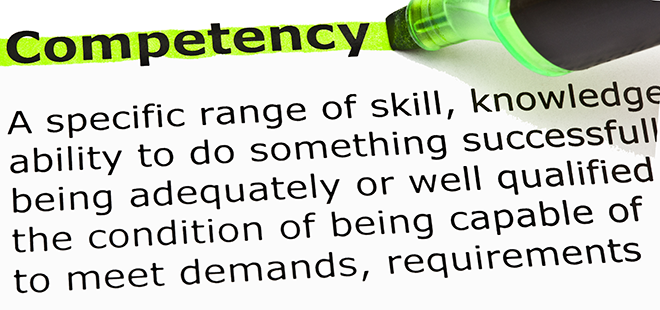 To be a real SALES LEADER – not just a manager - you must be willing to look inward.
Self-awareness is understanding everything about everything that makes you, well, you. LifeHacker wrote a great piece about self-awareness and how to be more self-aware.
We are full of biases and opinions that shape our viewpoints about those people and situations around us. Our sales reps need 100% of us, so understanding yourself can be a huge strategy for improvement.
Do you know what your strengths and weaknesses are when it comes to working with others, leading a team, managing obstacles in your team's way, and serving as a "shield" for your reps from executive fire drills?
Were you a top sales rep who was promoted? Perhaps you came in as a sales manager. Even so, you probably were a rep in the past. If the main reason you were promoted was because you closed some big deals, or felt you needed progression in your career, you should know that there are few common skills between "top sales rep" and "top sales leader".
The top B2B sales leaders have THESE 21 Core Competencies* under FOUR categories:
1) The Will to Manage Sales
• Strong Desire for Sales Management Success
• Strong Commitment for Sales Management Success
• Motivated
• Good Outlook
• Takes Responsibility
2) Sales Management DNA
• No Need for Approval from Salespeople
• Controls Emotions
• Supportive Beliefs
• Supportive Buy-Cycle
• Comfortable Talking about Money
• Rejection Proof
3) Systems & Strategies
• Milestone-centric Sales Process
• CRM Savvy
• Mastery of Social Selling Tools
4) Tactical
• Coaching Skills
• Motivational Skills
• Accountability Skills
• Recruiting Skills
• Pipeline Management Skills
• Closing Skills
• Relationship Building Skills
*Sales Manager Core Competencies ©1992-2016 Objective Management Group
Do you know your strengths or do you THINK you know them?
Do you know your challenges or do you THINK you know them?
If at this point you are feeling like you really don't know what you excel in and where you come up short in helping your sales team - the fact that you are reading this and thinking about it are great steps.
Defining a problem or realizing a gap is half the battle.
The other great thing is that there are ways to get answers. The best way I have found in 30 years of selling and sales leadership is by using Objective Management Group "sales evaluation process".
Future posts will go into detail about each of the core competencies. In the meantime, think about your will, desire, commitment, motivation, and outlook in your role.
Do you show up to work excited to be there?
Are you working to get better every day?
What goals have you set for yourself to succeed in growing and developing your team?
LEAD WITH CORE VALUES TO GROW REVENUES
Pete Gracey, CEO of QuotaFactory has been building sales teams for over 15 years. Pete shares how you can shape your team through common values:
"The best sales managers have an unwavering commitment to their core values. Core values are the foundation for what ends up being the personality of your sales team. They help you hire, fire, promote, and retain talent. Without them your team lacks a common identity. Without a common identity, you will close fewer deals."
Look inward. Learn every day. Find out your strengths and build on them, and mind the gap to be able to give your reps what they deserve – an always-improving manager.
---
Lori Richardson helps mid-sized companies grow revenues by solving key issues in their sales department - like recruiting, retention, diversity hiring, process, pipeline and leadership. She speaks at CEO groups on topics of sales growth. Clients include companies in the technology, telecom, manufacturing, distribution, and professional services industries. Subscribe to the award-winning blog, follow her on Twitter
Increase Opportunities. Expand Your Pipeline. Close More Deals. Develop Sales Leaders
email lori@ScoreMoreSales.com | My LinkedIn Profile | @scoremoresales | G+