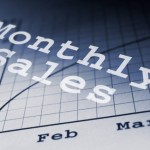 It may seem simplistic that some of the best ideas to grow revenues are simple. Simple does not mean easy, rather simple means that you don't need to spend months strategizing when you can do regularly held brainstorming sessions to get your team on track and to keep focus on better ways to grow revenues.
Yesterday we had some laser coaching sessions by phone with a number of great entrepreneurs. These sessions are similar to the laser conversations we have in person - and have had many recently - with various sized companies. Three have been Fortune 500 companies - so its not just the small organizations that need this focus.
What we keep taking away is that we are not geniuses (darn) - but rather, we are focused on revenue producing ideas - and many others - the folks we deal with, at least, are not. Some of the more "simple" ideas we have talked about in recent days with over a couple dozen business owners and sales leaders include:
- Getting others to endorse your work in a quantifiable way
- Placing those quantifiable endorsements prominently on your website (see our scrolling testimonials on the right hand side of our home page as a suggestion)
- Focus on the "low hanging fruit" - existing and past customers who already know you and have trust in your work
- Touch your clients more - through nurture marketing
- Create systems that reduce error, omit things falling through the cracks, and increase productivity
- Put a CRM system (now called "social CRM" ) that is web-based and simple for your team to use - in place this year if you've not already. This one step alone can raise productivity dramatically and give you reporting that you have not seen before.
What is great about brainstorming sessions is that you are open to talk about what is working and what would be great to have in place. The more you share your ideas with others, and get them out of your head, the easier it is to take them further.
Try it, and let us know how it goes. We'd like to share your successes!
The 100 for 100K program is up and rolling! Learn more about this entrepreneurial community at 100 for 100K.