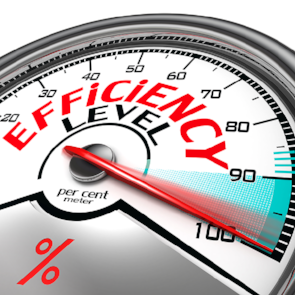 Improving sales efficiencies and effectiveness is a top, recurring issue as researched by organizations like CEB and the AA-ISP. I participated in two podcasts about this recently with CEB you can listen to here.
In this new year, how will YOU lead a team to better productivity? If you just lead yourself, and not a team, how will you have your most productive sales year ever?
I struggled with getting the most important things done daily and weekly for years as a seller, and then as a leader – over time I've found specific things that help me work better, but that doesn't mean that what I do will specifically help you. (I will share productivity tips I do on a virtual event on 1/11 you can join here.)
Rather than tell you to "do this one thing" or "these five things" there are categories you should be thinking about daily and weekly.
Goal Setting
Setting goals is the first step in turning the invisible into the visible. – Tony Robbins
What are your annual and quarterly sales goals? How do these breakout into smaller chunks so that each day you can work toward achievement? This is called "chunking" where you break big goals down to manageable ones. Got a new annual sales quota? Break it down so it's not so massive. Know what you need to do every day to get closer to hitting it and exceeding it.
Planning
By failing to prepare, you are preparing to fail. – Ben Franklin
Categorically planning every week is critical to your success in sales. For now, block out time on Mondays and Fridays to think about what you just accomplished and what you need to get done to stay on track (or in some cases, to GET on track.) You may just need 15 minutes twice a week, or you may need 45. Either way it is a good use of time because it will maximize the rest of your week if you follow your plan.
Focus
Take five minutes to center yourself in the morning, set your intention every day. – Oprah Winfrey
The difference between successful sellers and those who are not lies in how they keep focus on potential buyers, existing clients, referrers, and all of the appropriate next actions to move sales opportunities forward. If you lose track of an opportunity it can cost you millions – or thousands. Have a system that keeps everything in front of you and be able to create lists in a number of different ways – by to-do items upcoming, highest value actions that need to be taken, and next steps for buyers you are working with. Don't neglect existing customers either – they are your pathway to additional revenues and referrals.
Learning
Sellers who make time to learn will always grow revenues. – Lori Richardson
What you did yesterday might work today but it won't tomorrow. Block out time for professional development and learning. A few recommended resources:
Learn David Allen's GTD Methodology and How to Master Workflow
Read Jill Konrath's new book, "More Sales, Less Time – Surprisingly Simple Strategies for Today's Crazy-Busy Sellers". Download the first chapter here.
Follow Up & Follow Through
The fortune is in the follow up. – Author unknown
Money is left on the table every day when conversations with buyers are not followed up on. The buyer was not ready to buy today. Are you setting a time to follow up with him or her later? It needs to go on the calendar or in CRM as a next action. Make an agreement with yourself to never lose track of a conversation or sales opportunity again. Most buyers are not ready to buy the first time you speak with them. How you note what was discussed, what was important to the buyer and how you may be of help, along with your next actions will make or break them doing business with you. This is easy – simply follow through on what you say and use a system to help you keep track.
Are there any categories I missed here? What are your "buckets" to help you stay productive?
---
Lori Richardson helps mid-sized companies grow revenues by solving key issues in their sales department - like recruiting, retention, diversity hiring, process, pipeline and leadership. She speaks at CEO groups on topics of sales growth. Clients include companies in the technology, telecom, manufacturing, distribution, and professional services industries. Subscribe to the award-winning blog, follow her on Twitter
Increase Opportunities. Expand Your Pipeline. Close More Deals. Develop Sales Leaders
email lori@ScoreMoreSales.com | My LinkedIn Profile | @scoremoresales | G+