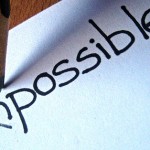 As a sales strategist, building business means growing revenues to me. Of course, building business really involves a lot more than that, from making all sorts of the right basic business decisions to properly investing business profits. I like focusing on just the skills and habits of growing your sales pipeline, then bringing the right opportunities to closure.
In keeping it simple, I would like to focus on three critical times in your week -
1. Your Monday morning meeting - when you go over THE revenue-growing plan for the week
This is a regular time you have with yourself - if you work in a busy office or have crazy Mondays, then do your planning over the weekend. Yes, I often do this on Sunday evening to get ready for the upcoming week and maximize the weekday hours. If you are a part of a sales team, then do your thinking and planning ahead, such as a Sunday evening (or late Friday afternoon) and be ready to have a fast-paced, productive meeting with your team-members to get your week off to a great start. Focus on target revenue for the week, and 1-3 action goals (such as having 10 meaningful conversations with decision makers)
2. Your block of prospecting hours - (how many and when depend on your plan)
This is a segment or two (or five) during the course of the week where you make outbound calls, or send out targeted e-mails (or a combination of these) and work your plan to grow your business. More on this in a future post. For now, just start making these blocks of time and honor it - meaning that you don't cancel them for other things that come up, unless they are urgent.
3. Your end-of-week wrap up review.
This is a time slot where you evaluate your progress for the week. It will be very difficult to hit revenue goals if you do not measure both revenues and activities as you go along. Once a week at the end of the week provides a great point of reflection. This is a "no excuses" time - simply see what you planned to achieve and what you actually did achieve. Make notes for what will carry over to the next week and you are already working your next week's plan.
Get into the habit of having several focus points in your week and you will see revenues grow. If not, then there is something wrong with what you are saying, how you are saying it, how often you are saying it or who you are saying it to. More on that soon.
Tool to try: Check out Evernote. It is a great free tool that allows you to create searchable notes - perfect for weekly revenue goal-setting,