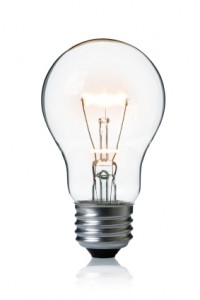 Here are some resources for sales professionals who are on the front lines, generating conversations, listening to prospects and customers online, and engaging with them by email, phone, video, and in person. This post was a combined effort from the whole team at Score More Sales after a team meeting where we shared resource ideas.
Get inspired! A single new idea or point of view could possibly help you SPICE up the sales pipeline (talked about previously) in the next couple of months so you can work efficiently and effectively.
Help Yourself Become a Better Listener / Speaker / Communicator:
Toastmasters: 13,000 clubs around the world meet in person. You'll gain confidence speaking, learn how to better offer constructive suggestions, and improve leadership skills. It is a phenomenal organization – and each club has its own personality, so if you go and it doesn't resonate for you, try another one. I suggest at least getting your "Competent Toastmaster" certificate – it is very affordable and extremely helpful in a supportive environment. They finally got modern and have an actual video that shows how a meeting works. Check it out!
Get some speaking instruction or coaching around speaking. Nothing could help you more when presenting your ideas and your company's products and services to a group of prospects. Contact Lori directly and she'll give you her list of top speaking coaches you should look into.
Learn to listen for what your customers and prospective customers are talking about online through focused social tools training. Are you maximizing LinkedIn to learn about your customer? How about Twitter? Did you know that Twitter is a fantastic research tool, even if your company doesn't tweet?
Hubspot has a very helpful article about Twitter for Business
Small Business Online Coach takes you understand search.twitter.com by finding prospective customers through searching for "symptoms" with a post and video. Very helpful.
Communities That Offer You Many Sales Ideas –
OpenView Labs – always very well-written and helpful posts- for startups, SMB, and midmarket companies
Alltop for Sales – we are proud to be featured on this site created by marketing evangelist Guy Kawasaki - try not to spend hours on it!
SalesPro Cental – Sales Insights and Advice - hours of great content. Some of our content is seen there.
Jonathan Farrington & Associates – launches soon (Lori is one of the "associates")
Top Sales World - whole "Hypermarket" of sales resources delivered by the top sales gurus in the world
Top Sales Management - only genuine totally dedicated site for sales leaders
Social Media Today – talks about the social customer in very engaging posts
Focus is a fantastic place to get many good sales, marketing, social media, and brand-building answers to a single question that you can ask, or you can see what others have asked.
You can also ask your best B2B sales questions at Sales Gurus that Docusign hosts.
LinkedIn Groups –
First of all, our team believes strongly that you should understand LinkedIn better. Learn about company and individual brand building on LinkedIn through this Mashable post and join groups in LinkedIn for your niche or profession.
Inside Sales Experts group on LinkedIn created by Trish Bertuzzi with over 17,000 members. Go to LinkedIn and search under "groups"
Sales Shebang group on LinkedIn – for women in B2B selling, created by Jill Konrath with > 700 members (as above, go to LinkedIn)
What are YOUR suggestions for great, B2B sales professional development resources? Please post as a comment and if it fits for B2B, and is educational, we'll add it to the list.
Lori Richardson writes, speaks, and trains on sales topics for B2B mid-market technology front-line sales teams. Why not sign up for our twice-monthly newsletter,Sales Tips in a Minute or the blog rss feed? We value your time and promise good stuff for you.