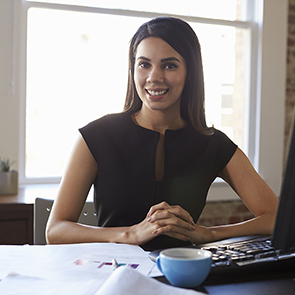 On International Women's Day #IWD2017 we wanted to help recognize some great women past and present who have served as mentors, role models, and women we simply want to give a shout out to in the field of professional selling.

We are sharing two resources today.

Hubspot partnered with WOMEN Sales Pros to create a video montage with some sales leaders and influencers sharing about a woman in sales that has inspired them. I enjoyed participating in this and was flattered to be mentioned in it. One of my biggest takeaways though, was my colleague, Anthony Iannarino's honest comment that it is still a man's world in professional sales. I didn't like hearing it – in the same way that if a doctor told me I would never walk again, I would not believe him. I'd tell that doctor that I WILL walk and you will see. With the same defiance, I believe we should work for more diversity in sales – not because it is the right thing to do, but because it is the smartest thing to do.

Please take a look at the video and the article and share it with your own network if you support the idea of more women in sales and leadership roles in SaaS, tech, fintech, manufacturing, distribution, telecom, and utilities sectors.

Watch 15 salespeople talk about the #WomenInSales they admire [video] http://hubs.ly/H06zHfb0 a project by @HubSpot @WomenSalesPros #IWD2017

Top Sales World's March magazine features all women in sales. I had the privilege to write the editorial for it and I must say the articles are EXCELLENT from Jill Konrath, Tiffani Bova, Colleen Stanley, Joanne Black, Colleen Francis, Bernadette McClelland, Linda Richardson, Barb Giamanco, Deb Calvert, and more.

Thanks to everyone – men and women – who support the effort for sales teams that reflect our buying teams, with enough diversity of thought to be able to grow revenues as business transforms.

If you are on Twitter, please follow @WOMENSalesPros and check out the WOMEN Sales Pros blog.
---
Lori Richardson helps mid-sized companies grow revenues by solving key issues in their sales department - like recruiting, retention, diversity hiring, process, pipeline and leadership. She speaks at CEO groups on topics of sales growth. Clients include companies in the technology, telecom, manufacturing, distribution, and professional services industries. Subscribe to the award-winning blog, follow her on Twitter
Increase Opportunities. Expand Your Pipeline. Close More Deals. Develop Sales Leaders
email lori@ScoreMoreSales.com | My LinkedIn Profile | @scoremoresales | G+