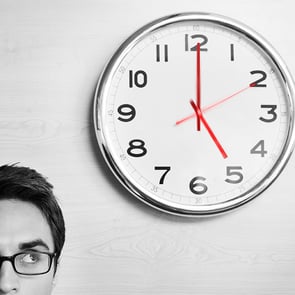 To build business, we are always on the lookout for new companies to work with. It's critical for our success. Many of us go to events and meet people, then work to meet more.
But what about your existing customers AND those who you had interactions with but they did not become customers OR they are past customers not currently doing business with you?
Many times, as we work to build our LinkedIn connections and scour leads lists we can forget about our best source of revenue – current, past, and "almost" clients.
Here is a test to see how well you know who these people are:
Can you (or if you are a sales manager, can each rep) produce a list of all active clients within a minute? (This assumes that you know who they are, and that they are organized in a way that they can simply pop up in your CRM or other support tool quickly.)
Can you produce a list of all companies you have worked with in the past but are currently not working with? There is a gold mine of potential within them. Certainly, not all past clients are future clients, but some are. They typically get neglected.
Once I was organizing an event and invited the owner of a company we had worked with but I felt we hadn't done our best work with. He attended our business event and afterward I said to him that we missed working with him and asked if he still needed help with the services we'd helped him with before. He said that he was not sure why we weren't working together still and we set a meeting for the following week. We did more than six figures worth of business after that – all because I thought to ask, and was willing to address what I saw as a potentially poor past service issue.
Finally, think of companies who you spent time with educating on how you could best work with their company and they went elsewhere or kept the status quo (did nothing that you know of). Now is the time to revisit them.
Can you produce a list of DMs at companies you had extensive conversations with, proposed a business relationship with and did NOT win that business?
Find out what has changed since you last talked and if things are better than they were for them when you last spoke. This can be scary for a newer sales rep – you are basically re-contacting someone who turned you down or worse they simply became impossible to reach. As a seller it is your job to work to discover what happened and learn from it. Also, many of these past prospects have peers who could also be your future prospects. If you can determine why your solution or your company was not a fit you can also determine how they feel about potentially recommending you to their peers if the opportunity arises. Most reps will never do this. Instead their pride or ego causes them to just write that company off and move on. I say you are leaving some great referrals on the table!
Most business goes in cycles and usually there are great opportunities to revisit a lost situation when there are changes, or "triggers" that may warrant more of your time. One trigger is when a key decision maker leaves. So back to my original question – do you have these names on a watch list and are you looking for changes in those companies you wanted to work with but didn't?
Did you think I would not ask you to do something with your existing clients? Call them for NO other reason than to see how they are doing and what you can be of service with. If there is something newsworthy that happened in their company that can be a good place to start. Remember, it is about them, not you.
By thinking of how you can be of service to your existing clients, there are fee-based ways and non fee-based ways. You should come up with both. If you are simply calling or emailing them to try to upsell them, it won't work (usually). Start from a place of service and inquiry. It may be that the best thing to do today is simply to reach out and let them know you were thinking about them or their company. Note that this is not a "schtick" - or a routine - or a script - sellers who learn to be of real service first will have more clients than they will ever need.
It is great to make new connections at other companies – just don't forget any of those names you came up with going through this exercise.
---
Lori Richardson helps mid-sized companies grow revenues by solving key issues in their sales department - like recruiting, retention, diversity hiring, process, pipeline and leadership. She speaks at CEO groups on topics of sales growth. Clients include companies in the technology, telecom, manufacturing, distribution, and professional services industries. Subscribe to the award-winning blog, follow her on Twitter
Increase Opportunities. Expand Your Pipeline. Close More Deals. Develop Sales Leaders
email lori@ScoreMoreSales.com | My LinkedIn Profile | @scoremoresales | G+