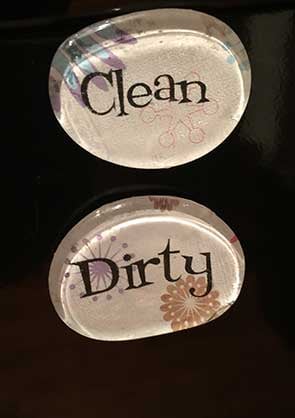 Perhaps your team has a digital communication tool like Slack or Ryver or one of the many other new tools popping up. Fifteen years ago the idea of an "intranet" was widely adopted, after first being created in the late '90's. Before that, we had a more difficult time keeping everyone in the loop in your organizations – and with prospects and clients.

No matter whether you have sophisticated digital communication systems going, you still need to understand the basics of clear, helpful communication. If YOU are one of those gifted (or trained) in clear, helpful communication then YOU are appointed (by me) to help share these ideas with others in your company or other connections.

What's in it for you? The better OTHERS are at cleanly and clearly communicating the better it is for YOU. You have a direct benefit. If you are a sales leader, your team undoubtedly needs support in this.

We will be exchanging ways to communicate better all month long.

Think of the lowest tech ways to get your point across. I am sharing an image of one of my best communication tools in my home – the dishwasher "CLEAN" and "DIRTY" magnets. Think about it. When used properly it could not be easier to understand the status of the dishes that have been cleaned or are in need of cleaning.

There is room for human error though, as in many low (or no) tech strategies. If I forget to change them, it's incorrect.

What ways can YOU COMMUNICATE in your office that are low tech but work well?

What have you learned on a digital platform like Slack about the importance of:

• Clarity
• Brevity
• Detail
• Summary

CONTEST!

Share your thoughts about ways YOU communicate. At the end of the month, we will award 5 prizes to 5 contributors who have offered the most (or best) tips for improved communication in the sales team, with prospects, with clients, or with everyone. We will invite experts and those in the trenches for their best ideas. Everyone will be credited – so what are you waiting for? Here is the link to this ONE question survey – should take you two minutes. Please also answer the second question so we can contact you if yours is one of the winner responses answered. Thanks for playing, and let's communicate better!
---

Lori Richardson is recognized on Forbes as one of the "Top 30 Social Sales Influencers" worldwide and is a Top 25 Innovative Sales Blogger. Lori speaks, writes, trains, and consults with inside sales teams in mid-sized companies. Subscribe to the award-winning blog for sales strategies, tactics, and tips.
Increase Opportunities. Expand Your Pipeline. Close More Deals. Develop Sales Leaders
email lori@scoremoresales.com | My LinkedIn Profile | @scoremoresales | G+