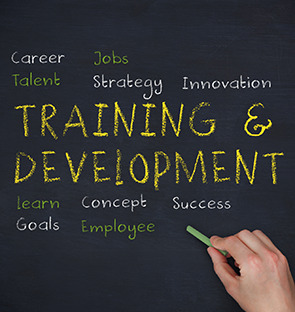 Summer officially begun in North America – what will you learn over the summer months to grow your sales and build a successful territory in your sales career?
This is the PERFECT time to make a list of the things you want to improve on – and in many cases you NEED to improve on to be better at your CRAFT of professional sales. It's a time when productivity often goes down a bit – but it could turn out to be THE most beneficial time for you due to what you can learn about yourself and your craft.
Yes, being a sales professional is a craft.
At one time, you need to be a:
Storyteller
Communications expert
Psychologist
Master negotiator
Data scientist
Tech tools wizard
Project management expert
Personal brand builder
Self-awareness guru
So where to start? Start with that one thing that has been bugging you – the toleration that is costing you potential meetings, deals, or revenue.
Do you want to learn more about social presence and build your brand online?
Do you need to update that LinkedIn profile from resume to sales-focused?
Are you in need of stories to help paint a picture for your next buyers you speak with?
Are there technical tools that you need to master that your company offers but you don't use?
Whatever it is, NOW is the time to work on it.
Make a 1% improvement EVERY day – that means you do a little every day to learn, not 180 degree shifts (unless you have a couple of days of down time to do that – that's an immersion program which we also like to see when necessary)
Just LEARN. GROW. IMPROVE.
You can't get ahead by not changing and you can't improve without learning.
Share what you're going to learn through the Twitter hasthtag #summeroflearning
For me, it's to master video interviews and video in general.
What's yours?

Lori Richardson is recognized on Forbes as one of the "Top 30 Social Sales Influencers" worldwide and is a Top 25 Innovative Sales Blogger. Lori speaks, writes, trains, and consults with inside sales teams in mid-sized companies. Subscribe to the award-winning blog for sales strategies, tactics, and tips.
Increase Opportunities. Expand Your Pipeline. Close More Deals.
email lori@scoremoresales.com | My LinkedIn Profile | twitter | Visit us on google+