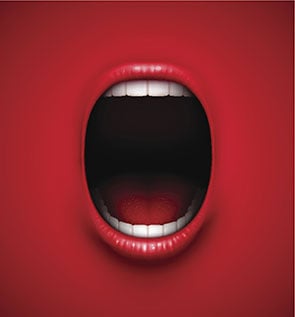 In 1908, close to 15,000 women marched in the streets of New York City protesting long hours, poor wages, and the lack of voting rights. International Women's Day was launched.
It is a great time to be a B2B professional sales rep or sales leader AND also a woman. That has not always been the case.
On this March 8th I'm at the Rainmaker16 conference in Atlanta hosted by SalesLoft. We will have a day and a half of presentations all about being a great front-line sales development rep, also known as an SDR. There are other sessions on leading sales development reps, tools of the trade, and nuances for this position that is a fantastic entrée into a business career for women to consider. This event completely sold out.
SalesLoft CEO Kyle Porter is building an exciting team and is committed to diversity in his company. It is a young tech company with, at this writing, 28% women and growing. While that number is low considering 50% of all college grads are women, SalesLoft has stepped up multiple times on behalf of women in the past year.
At Dreamforce, SalesLoft hosted a Women in Sales event called #BoldAtBrunch as a fantastic meetup spot for women in tech and sales. I was there, and it was packed. Salesloft also sponsored a dinner for WOMEN Sales Pros ® annual event that I oversee. They are committed to seeing more women and diversity in sales.
When I asked Kyle what he thought about having a diverse company, he said:
"We reach our goals as a company and an industry when we prioritize all people. Energy, opinions, creativity, and joy in business come from diversity in the workplace. SalesLoft is dedicated to diversity amongst our team and supports it for our industry of modern selling."
Not too long ago, Trish Bertuzzi, author of The Sales Development Playbook, was at the SalesLoft offices and interviewed some of the women in sales there to create this great post, The Next Generation of Women Sales Leaders.
Thanks to all of the CEOs, male and female – looking to add women onto their sales teams. We will be writing about some of these companies on the WOMEN Sales Pros blog in future posts.
Congratulations on the women in colleges and universities majoring or minoring in professional sales, and for those who choose a sales career after college.
You don't need a college degree for a great sales role. Check out the innovative new programs that are happening such as Inside Sales Bootcamp. (watch for an announcment about that soon here)
Continued success to the women sales leaders out there – you are the future.
Do you know of a woman sales leader?
Send us her info so we can learn how she got into the profession of sales and what her advice to women going into sales is.
Happy International Women's Day. Sales is an admirable profession and more women should consider it.
---

Lori Richardson is recognized on Forbes as one of the "Top 30 Social Sales Influencers" worldwide and is a Top 25 Innovative Sales Blogger. Lori speaks, writes, trains, and consults with sales teams in mid-sized companies. Subscribe to the award-winning blog for sales strategies, tactics, and tips.
Increase Opportunities. Expand Your Pipeline. Close More Deals. Develop Sales Leaders
email lori@ScoreMoreSales.com | My LinkedIn Profile | @scoremoresales | G+