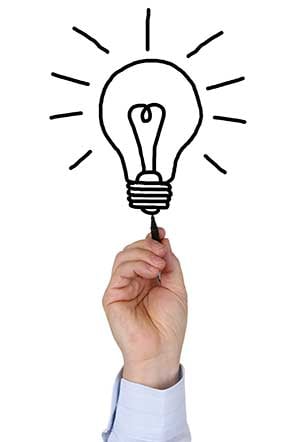 Sales presentation expert and 3-time author Anne Miller thinks that many of us, including those selling technology services, could be making much more money and helping solve many more buyer issues through giving better demos. It is her favorite topic right now and I caught up with her recently about best ways to demo your products and services.
Anne believes that due to information overload, and buyer short attention spans, combined with product commoditization it is tough to get your buyer to focus and ultimately take action.
Here are three Demo Pitfalls that Anne sees all the time with technology demos:
Confusing an Outline with a Message
Outlines are forgotten. Messages are remembered.
An outline is a laundry list of topics. A message is the key take-away of your demo.
An outline tells what will be covered. A message conveys the proposition those topics support.
An outline is a road map. A message is the value of the trip.
Solution: An easy way to discover your value message is to pretend you are at the end of your demo, doing a summary. What would you say after you say, "In summary...?"
Typically, that will give you the high level, take-away message to use in the opening of your demo.
Failing to Engage
It is an occupational hazard to fall into a monologue during a demo. The danger is that unengaged listeners rarely become buyers.
Solution: "ABE" - Always Be Engaging. Here are three of at least ten ways to engage:
Set engagement expectations upfront for a discussion, not a performance.
After you state your agenda, add in words to the effect, "Since I want to make the best use of your time, we can discuss the elements of the demo as we go through each of them."
Follow through on that expectation. After each block of information, invite their thoughts, reactions, input, or perceived application of what you are describing to their situation.
Let them choose. In many of your demos, you often offer or explain a list of options. Instead of you selecting the order in which you talk about these, ask your listeners to scan the list quickly and choose the one they would like to hear about first. Then, you know you are talking about what they are really interested in. If you are smart, you will also open a discussion as to why they chose that item and likely learn lots more that can further align you.
Performances are tough but conversations are easy and lead to more business more quickly.
Self-Destructing at the End of Your Demo
Do you do A or B type demo endings?
"So, uh, that's, uh, it. Um, what, uh, do you, um, think?" (Aaagh! Disaster!)
"If you agree, then, going forward, the next step is to schedule a meeting with the marketing people.
When would you like to do that?"
Or, "Sounds like you saw the value in our software. [Yes] Then, the next step is to set up a group meeting. Can you get the team together next week on Tuesday or Thursday?
Type A endings lack confidence, authority, and credibility, which erodes a listener's belief that your software can, in fact, do the job. (What if your doctor said, "Um, so I think, um, we should, like, do open heart surgery on you. Like what do you, um, think?)
Type B endings communicate strength and confidence and create momentum for advancing the relationship.
Solution: Think through and practice the appropriate, specific, crisp closing next step for that buyer, before you do your demo. Make it easy for your listener to say, "Yes!"
Anne Miller is a demo and presentation pro who helps clients win business in high stakes situations. She has more information and free resources on Anne's website here.
Anne's advice has been very valuable to me in terms of improving what I convey to prospective buyers. Are you doing any of these things to create memorable presentations and ultimately new deals with buyers?
What is one thing you can put in place to change?
---
This post was brought to you by IBM for MSPs and opinions are my own. To read more on this topic, visit IBM's PivotPoint. Dedicated to providing valuable insight from industry thought leaders, PivotPoint offers expertise to help you develop, differentiate and scale your business.

Lori Richardson is recognized on Forbes as one of the "Top 30 Social Sales Influencers" worldwide and is a Top 25 Innovative Sales Blogger. Lori speaks, writes, trains, and consults with inside sales teams in mid-sized companies. Subscribe to the award-winning blog for sales strategies, tactics, and tips.
Increase Opportunities. Expand Your Pipeline. Close More Deals. Develop Sales Leaders.
email lori@scoremoresales.com | My LinkedIn Profile | twitter | Visit us on G+