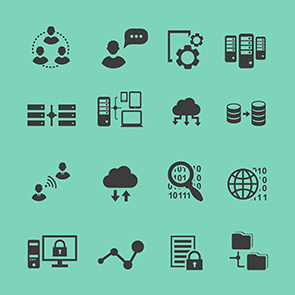 It is a daunting task to sift through hundreds of data analytics offerings to help your particular company grow revenues in your particular industry and its issues. Once you have found a partner and a platform – what data do you look at and what problems do you work to solve first in your company?
How do you take the data and make it actionable and valuable?
The issues presented in finding answers through predictive analytics are something that IBM is working on and has announced over 100 industry-specific solutions for helping companies utilize big data - a combination of industry knowledge and technology applied to specific use cases to offer better answers.
It seems that due to IBM's experience with over 50,000 engagements combined with cloud technology advancements and security advancements companies can now get off-the-shelf solutions to common industry challenges.
Nucleus Research found that pre-built industry analytics solutions accelerate time to value by 57% and reduce initial consulting costs by 67%.
Currently there are 20 industry-specific solutions listed below. IBM has designated over 5,000 people to work on this initiative – not a small commitment. These solutions have several components:
Predictive analytics
Data preparation
User Dashboards specific to roles within an organization
With 70% of IT departments reporting that they are resource-constrained, it makes sense to have tailored solutions by industry, especially with the promise of being quick to implement yet effective.
These solutions were announced by IBM as being ready to go. I am anxious to hear about success stories and share them in a future post. The industries are broad so it will be interesting to hear more detail.
20 Industry-Specific Solutions:
Banking – Behavior Based Customer Insight for Banking
Banking – Multi-Channel Fraud Analytics for Banking
Wealth Management – Behavior Based Client Insight for Wealth Management
Financial Markets – Trade Compliance Analytics for Financial Markets
Financial Markets – Regulatory Compliance and Control for Financial Markets
Financial Markets –AML Monitoring and Analytics for Financial Services
Insurance – Behavior Based Customer Insight for Insurance
Insurance – Producer Life Cycle and Credential Management for Insurance
Insurance – Property & Casualty Claims Fraud for Insurance
Retail – Social Merchandising for Retail
Retail – Lift Analytics for Retail
Consumer Products – Social Merchandising for Consumer Products
Telecommunications – Behavior Based Customer Insight for Telecommunications
Telecommunications – Customer Experience Analytics for Telecommunications
Media & Entertainment – Behavior Based Audience Insight for Media & Entertainment
Energy & Utilities – Asset Analytics for Transmission & Distribution for Energy and Utilities
Chemical & Petroleum – Asset Analytics for Rotational Equipment for Chemical & Petroleum
Automotive – Asset Analytics for Robotics Equipment for Automotive
Government – Threat Intelligence Analysis for National Security and Defense
Government – COPLINK for Law Enforcement
Behavior-based customer insight will be gained through work with some of the leading innovators in data discovery – these innovators are called Signature Design Partners.
Watch for more about this announcement as more industry solutions are rolled out. This is an exciting time in the data business and an exciting time for businesses to really gain value from all of the data they have been mining and will continue to mine.
All of us as consumers will benefit from this evolution. I look forward to the day when I will no longer be asked to repeat my name and account number when passed from one department to another which still happens in companies, government agencies, and healthcare organizations routinely.
I also look forward to when my vendors and the companies I'm a customer of come to me with more insight and ideas to help my life and my business grow. This is not a far-fetched idea anymore.
This post was brought to you by IBM for MSPs and opinions are my own. To read more on this topic, visit IBM's PivotPoint. Dedicated to providing valuable insight from industry thought leaders, PivotPoint offers expertise to help you develop, differentiate and scale your business.

Lori Richardson is recognized on Forbes as one of the "Top 30 Social Sales Influencers" worldwide and is a Top 25 Innovative Sales Blogger. Lori speaks, writes, trains, and consults with inside sales teams in mid-sized companies. Subscribe to the award-winning blog for sales strategies, tactics, and tips.
Increase Opportunities. Expand Your Pipeline. Close More Deals.
email lori@scoremoresales.com | My LinkedIn Profile | twitter | Visit us on google+