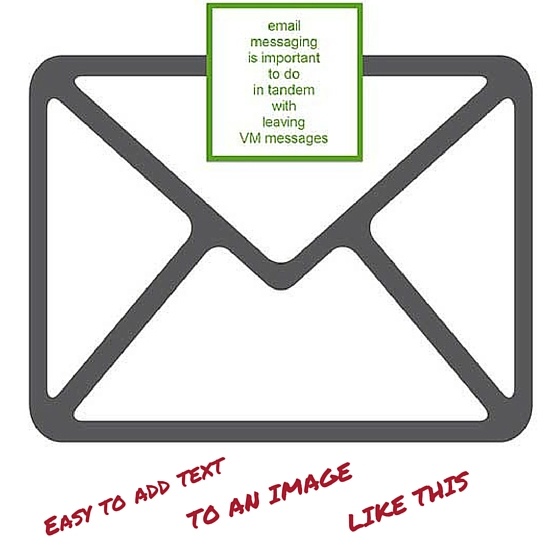 Having written a blog for over ten years, much has been learned through trial and error about building our brand – and the brands of others.
With the advent of video being more perfected and used as well as podcasting really taking off in the last year or so, it is clear that content needs to be engaging.
Content is KING.
True, there is an over-abundance of content now – so years after I started writing we now know that quality and the "value add" to your buyer who is reading your content is what matters.
Quality
One way to do this is through more engaging graphics in blogs and other content pieces.
Using an image from your website or another digital site can add a lot to grab someone's attention. This way you are getting beyond the commonly used graphics that one finds everywhere. In addition to being uncommon, a screen grab can share something you won't find elsewhere. It is very custom to your audience.
The Secret – Grab Images and Customize Them
Not being very technical I need simple tools to use. I learned about a screen capture tool called Snagit® and wondered how easy it would be to download and use.
Capture tools that work well should be simple and easy. I have one that came with my Surface Pro but unfortunately it doesn't have a lot of capabilities.
So I took the plunge and made time to download Snagit® which was simple, then I immediately saw a red button (show the screen shot of it) at the top of my screen. Without talking to anyone or reading any directions I started using it. If you know me you know that very few technical things come easy for me – getting onto social platforms were no problem. Porting data into CRM applications - no problem. Using one of the dozen sales tools we use to run the company with - well, some problems.
I am not a technologist so I do get stumped on some pretty simple things. Not here.
What do I do with my screen image captures?
I use images in pre-onboarding materials and post-event materials to help with reinforcement and repetition.
For reinforcing an idea with a sales team, I'll often take a screen grab of part of one of the slides I have shared and write on it for emphasis.
This is the easy way to add some pizazz as well as helpful insight to my content.
Because I'm using a more comprehensive tool I can tailor graphics for specific clients and for specific purposes. Who knew graphics could be so personalized?
I can also take existing images and add text to them.
Behind the scenes: If we are changing a page on one of our websites, I like to use a screen shot of it and add my comments right on it as in the example here.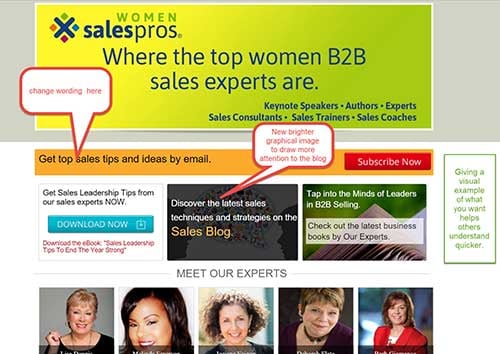 More tool discovery to follow. If you have used Snagit® please share what you have done as you've customized your screen graphics.
---

Lori Richardson is recognized on Forbes as one of the "Top 30 Social Sales Influencers" worldwide and is a Top 25 Innovative Sales Blogger. Lori speaks, writes, trains, and consults with inside sales teams in mid-sized companies. Subscribe to the award-winning blog for sales strategies, tactics, and tips.
Increase Opportunities. Expand Your Pipeline. Close More Deals. Develop Sales Leaders
email lori@scoremoresales.com | My LinkedIn Profile | @scoremoresales | G+
This post is sponsored by TechSmith®. All thoughts and opinions are my own.