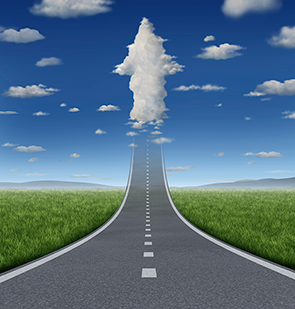 A lot of people are talking about productivity lately – for growing sales. I'm hearing about upcoming talks, speeches, and I'll be doing a virtual event in August around being more effective and productive. When you are organized, working a plan, you sell more. There is no denying that.
You can get lucky with a single opportunity and close a large deal and stay unorganized, but to work multiple, complex sales opportunities it takes planning, a way to keep track of everything, and a system to do it.
Planning
Make time in your calendar – actual blocked out time – to strategize about your day, week, and month. Dr. Stephen Covey spoke about handling the "big rocks" first – those large issues that must get done this week. If you ensure that you get the big issues resolved or moving forward, then you can deal with the smaller stuff.
Tracking
Have a single place – typically your CRM where you keep everything about prospects, clients, and partners. This is where you can set next actions and track your conversations. If you don't have this single safe place to track what is happening and what is next in your business world, you need to fix that.
Best-selling author David Allen of Getting Things Done told me a long time ago that when you have a safe single place to keep all of your important information you will be more creative because your brain, which is not good at storing things gets freed up.
The System
We have very straightforward needs here at SMS, and we use a combination of the following tools:
CRM system (we use HubSpot CRM)
Google apps for Work - (start your free trail click here)
Inbound marketing system (we use Hubspot, get the most out of your free trial Book Time to Talk To Peter)
Evernote (for note taking at some events, general reminders, articles)
Basecamp (for projects)
Postwire (for client projects)
Timetrade (for booking meetings)
The idea is that every new lead is put into our CRM system. We use Hubspot to nurture leads, do our mailings, attract prospective buyers to us through landing pages and content, and track social activity.
Tips
STOP using spreadsheets to track prospects! CONTACT ME if you want to know how to get off of these and into a sensible CRM system – spreadsheets were created in the '80s. Time to move forward.
STOP trying to multi-task. Set 3 main goals for the day and work to accomplish those. Everything else is less important so the less you react to an emergency the better. Some urgent items DO need to be addressed but many DO NOT.
BREAK projects into small chunks. What can you accomplish in 15 minutes toward one of your projects?
CHEER your success. Work to make a 1% improvement every day.
If you do that, you'll be more efficient and effective.
Here are 7 Tips to Score More Sales
What are YOUR tips?

Lori Richardson is recognized on Forbes as one of the "Top 30 Social Sales Influencers" worldwide and is a Top 25 Innovative Sales Blogger. Lori speaks, writes, trains, and consults with inside sales teams in mid-sized companies. Subscribe to the award-winning blog for sales strategies, tactics, and tips.
Increase Opportunities. Expand Your Pipeline. Close More Deals. Develop Sales Leaders.
email lori@scoremoresales.com | My LinkedIn Profile | twitter | Visit us on google+