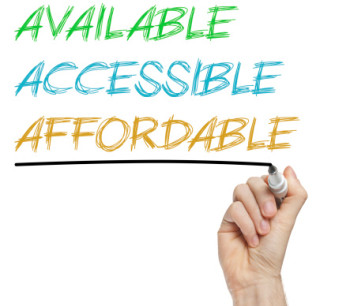 You are a seller and one of your big sales opportunities has stalled. Is it because of anything you said?
Possibly.
Why? There is such power in the words you chose to use and those you didn't use.
Visuals
Offering visual descriptions to prospects on how your services will solve their big issues is a great start.
Sales author Anne Miller gives us some examples:
Hit? Smashed? Collided?
Researchers conducted an experiment in which groups of people were shown a picture of an automobile accident. They were asked, "How fast were the cars going when they....?" The choices given for the blank verb were variously "bumped," "contacted," "hit," "collided," or "smashed." Groups that were asked the question with the word "smashed," gave the highest estimates of speed. The difference in the images conjured up by the different verbs led to markedly different reactions.
Here are two examples from business:
When asked by an interviewer why he should be hired to sell a professional service, this applicant replied, "I'm just like Rocky Balboa. You knock me over and I come right back for more." Determination, persistence and energy--everything a sales manager wants in a new hire, expressed metaphorically to win a job.
When asked to reduce his 400 page RFP to a single value proposition, this tech and systems support person replied, "It will be like giving all your users access to a high-speed, multi-lane super highway, designed to handle all current and future user traffic, but, unlike actual highways, this new super highway is capable of adding new lanes quickly, easily and inexpensively to support spikes in traffic during rush hour." Speed, responsiveness, and flexibility—caught in an easily understood analogy, that ultimately won him a $1.6 million contract.
Visual language matters.
Power Words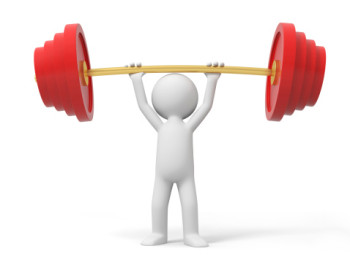 Just connecting with someone by phone or email can be a mammoth task. Consider every single word you uttered or penned before sending it out. I've spent many hours with sellers to wordsmith until their several sentences sounded so insightful or compelling that even I'd take their call.
Look at the words you use. Know that they have power – power to:
Secure meetings for you with C-level executives
Get a C-level executive to forward you to the correct contact
Present ideas to top executives in a powerful way.
Close business because you showed the high value your company is offering and prospects got it.
One Word or Sentence Can Cost You a Deal
We see it all the time – a prospect will say, "He then said something about not knowing how it would all work, and we lost all confidence in the vendor. Ultimately we went a different direction."
Even a pause when a prospect mentions an objection can cost you all credibility. If you cannot move the conversation forward smoothly, you may be done with that prospect.
Anne Miller's latest book:
The Tall Lady With the Iceberg: the power of metaphors to sell, persuade & explain anything to anyone
2 more resources

This post was written as part of the IBM for Midsize Business program, which provides midsize businesses with the tools, expertise and solutions they need to become engines of a smarter planet. I've been compensated to contribute to this program, but the opinions expressed in this post are my own and don't necessarily represent IBM's positions, strategies or opinions.

Lori Richardson is recognized as one of the "Top 25 Sales Influencers for 2013" and one of "20 Women to Watch in Sales Lead Management for 2013". Lori speaks, writes, trains, and consults with inside and outbound sellers in technology and services companies. Subscribe to the award-winning blog and the "Sales Ideas In A Minute" newsletter for sales strategies, tactics, and tips. Increase Opportunities. Expand Your Pipeline. Close More Deals.
email lori@scoremoresales.com | View My LinkedIn Profile | twitter | Visit us on google+