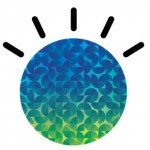 It is time to review how a customer experiences your brand says IBM. The annual "State of Marketing" Global Survey of Marketers has again been completed, and results were announced at the Smarter Commerce Global Summit last week.
The biggest takeaway? A shocking statistic of $83B lost each year in poor customer experiences.
IBM again went to 500 marketing professionals in 15 industries to ask critical questions and uncover from a marketing standpoint to help us all improve marketing and sales results.
You can download the complete results from the IBM State of Marketing 2013 Global Survey. (basic info will be asked for - definitely worth downloading.)
According to IBM's Jay Henderson, Strategy Program Director, they identified three traits that the leading marketers all have:
They know the customer and the individual in context - applying technology accordingly. This means that the top marketers don't keep sending you an invite for something you've already signed up for, among other things. They can adjust offers in real-time.
Top marketers act on insights and create a system of engagement. They conduct analysis of customer insights. They monitor online transaction struggles.
Finally, they take a broader view of the customer experience, beyond just marketing. That means that they do things like tracking commitments from service interactions and identifies execution gaps in brand promises.
That third characteristic is a big one - can you think of a time when a company did that for you? Perhaps you had a poor service interaction - was anyone outside of one or two people even aware of that? It reminds me of driving across the U.S. and having some car troubles. Initially the Ford dealer we stopped at treated us poorly, so we used Twitter to ask @Ford what to do. They sent us to another dealer, and they followed up with us because they know that their service departments everywhere reflect their brand. (I also found out that dealers can get in a lot of trouble if they treat you the way we were treated - lesson learned)
Financially it pays off for companies to do this. IBM's study shows that companies who are considered "Top Marketers" enjoy 1.8 times Gross Profit growth and 2.4 times greater stock price.
The study identified five areas marketers need to be thinking about:
Understanding and engaging with customers
Evaluating and prioritizing channels
Creating a consistent customer experience
Coordinating and delivering across the enterprise
Optimizing marketing performance
The top two marketing challenges are issues near and dear to the sales team as well:
Acquiring New Customers
Retaining existing customers and improving loyalty and customer satisfaction
These two areas are not new - and it is interesting to see all the gains in technology and social connection - we still have these top two concerns.
The Smarter Commerce Global Summit was full of customer satisfaction and brand building stories, held at the Gaylord OpryLand Resort in Nashville - a customer service mecca from my first time visitor experience.
If you are in a mid-sized, mid-market company, I wonder if you track the lifetime value of a customer? For those who do, it can be a startling exercise and a most valuable one. This is what top marketers do.
They also communicate with the whole company on behalf of the brand - this means that sales and marketing work closer together than in those companies not considered "top marketers".
Do your marketing and sales teams work together? It's not a suggestion anymore, it is a must do for financial success.
Do you have cross-channel web, social, and mobile integration? Top Marketers do.
One great next step offered from the survey was to establish a common data repository for all of your customer interactions. I love this, because it ties in with my strong belief that companies have not optimized CRM to do this - and yet the most successful companies have.
Lots to think about here, and definitely more to write about in future posts.

This post was written as part of the

IBM for Midsize Business

program, which provides midsize businesses with the tools, expertise and solutions they need to become engines of a smarter planet. I've been compensated to contribute to this program, but the opinions expressed in this post are my own and don't necessarily represent IBM's positions, strategies or opinions.

Lori Richardson is recognized as one of the "Top 25 Sales Influencers for 2012" and one of "20 Women to Watch in Sales Lead Management for 2012 and 2013". Lori speaks, writes, trains, and consults with inside and outbound sellers in technology and services companies. Subscribe to the award-winning blog and the "Sales Ideas In A Minute" newsletter for sales strategies, tactics, and tips. Increase Opportunities. Expand Your Pipeline. Close More Deals.