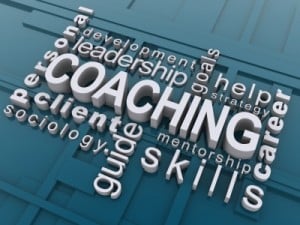 It may seem obvious that you would talk to a sales coach about closing more sales, but in fact there are many topics that clients talk with me about so I thought I'd share them. I will also share some basics when looking for a sales coach.
If you are a sales rep and your company offers you coaching, take them up on it. Many salespeople would LOVE the opportunity to work with someone who can offer them ideas, tips, tools, skill explanations, and just be a sounding board to confirm that what they are doing is a sound practice.
After years of being in sales, I learn things from people every day. As a sales professional, if you have this attitude you will never be bored, and you'll never come off as arrogant or above others. That's a critical part of a solid foundation in selling.
A sales coach should meet you where you are at. They offer you a confidentiality agreement - even for internal sales coaches. If I am being coached by someone, I want to know if they will be sharing any of what we talk about to my boss. As an internal coach, I was approached by management to share what an employee had talked with me about. I didn't do it, and it was a good lesson in helping me craft what sort of sounding board I really wanted to be. Management was not happy but I was true to the person I was coaching in being confidential.
Here is a list - beyond "helping you close deals" - of what sellers talk to a sales coach about:
How to sound more confident
How to reach more people instead of voice mail
How to get organized
How to stay organized
Top tips for boosting energy and enthusiasm
Ways to help retain more customers
How to ask for referrals without sounding awkward or "salesy"
How to sell by adding value and championing buyers
What are triple wins (where everyone wins)
Tips for more power words and clarity in my calls
How can I make a full impression on the phone?
How to maximize my calling hours
Ways to relate better to customers and potential customers
How to ask for a next action
Ways to grow business every week
How to prospect
What is a sales pipeline and how can I grow one?
Tools to help with productivity
Social selling tools to listen to what customers are saying
What is a multi-faceted approach in prospecting and how does it work?
The best voice mail messages you can leave to get a response
The best email messages you can craft to get a response
How to build "your brand" through your messaging
How often should I follow-up and what is the best way to reach someone?
Where can I get better leads?
How can my LinkedIn profile grow business for me and my company?
What should be on my desk and in my work environment before calling anyone?
How do metrics fit into inside sales?
How to deal with rejection – the big myths revealed
What tips for when I have low energy or don't want to talk to customers?
What top skills will help me grow as a sales person? A customer service person?
What should I read online and who should I follow?
How do I get through all the noise to reach more prospects?
Which tools should I pay for on my own and which should my company provide?
Watch for posts on many of these topics (and search old posts for them too)

Lori Richardson is recognized as one of the "Top 25 Sales Influencers for 2012" and one of "20 Women to Watch in Sales Lead Management". Lori speaks, writes, trains, and consults with inside and outbound sellers in technology and services companies. Subscribe to the award-winning blog and the "Sales Ideas In A Minute" newsletter for sales strategies, tactics, and tips in selling.