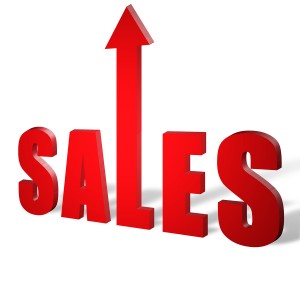 Do you know there is an online program where you can gain sales skills from some of the top sales experts in the world? What if I told you the program was underwritten by sponsors so that there is no cost to you to participate? This is an organization I have been a part of for several years and can attest to its professionalism and educational content.
Go now to Top Sales Academy and if you are a sales leader or aspire to be one, and join in on the first group of ten sessions about Sales Management and Leadership. May 7th is the date of the first session.
Then join me for the Internal (Inside) Sales Series. As a Faculty member, I will be offering one of the sessions there. Our first class starts on July 10th.
After that, Outside (External) Sales courses begin on August 27th.
A series on Consultative Sales begins on November 5th.
The Academy faculty is impressive - and again, session costs are covered - all you have to do is register, show up, and apply what you learn. We could not make it any easier for you.
This means that you can receive online classes to improve your sales skills, make you a better leader, and assist you in closing business through the end of the year.
Don't wait! My good friend Dr. Jonathan Farrington, CEO of Top Sales World, the worldwide sales industry resource site has been working hard to pull this together with 50 faculty members for months and months. We are finally ready to launch!
Investing in your professional development is one of the very best things you can do for your self-confidence and evolution in selling skills.

Lori Richardson is recognized as one of the "Top 25 Sales Influencers for 2012" and one of "20 Women to Watch in Sales Lead Management for 2012 and 2013". Lori speaks, writes, trains, and consults with inside and outbound sellers in technology and services companies. Subscribe to the award-winning blog and the "Sales Ideas In A Minute" newsletter for sales strategies, tactics, and tips in selling. Increase Opportunities. Expand Your Pipeline. Close More Deals.