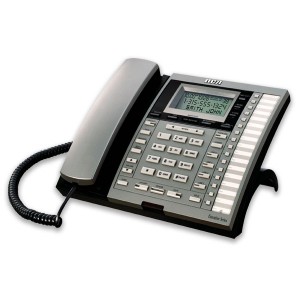 If you make your living trying to connect with people by phone, through email, or a combination thereof, start thinking more scientifically first, about what you are doing and saying. After that, add in the artistic element - the fact that you are calling human beings and leaving voice messages for real people, not a name on a list.
Here are ten quick ideas -- any one of them, when applied, could help you get an additional meeting, demo, or customer.
Have a compelling value proposition – why can you help companies? Know this backwards and forwards.
Use bulleted points rather than a script – scripts sometimes sound like you're reading them, but bullet points can remind you of important points to mention.
Be brief – 30 seconds is a good rule of thumb. No more than 45.
Pull your value proposition into the message – "many of our clients have looked for ideas on ways to reduce costs / streamline reporting [etc.] One of our recent clients was able to see a 30% reduction……"
Lead with credibility – mention a vendor, a client, or a strategic partner
Sound CONFIDENT and like an equal – you are a professional - "let's set up a time to talk"
Don't give out too much info – you're not trying to close a deal, you're trying for more time.
You must give a compelling reason for them to return your call.
Most WON'T return your call. I don't call potential vendors or partners back usually. Know that this is a prime BRANDING opportunity for you to show your word, your deeds, and professionalism.
Create up to 5 unique voice mail messages you can use in sequence.
What tips do you have? We'd love to share them.

Lori Richardson is recognized as one of the "Top 25 Sales Influencers for 2012" and one of "20 Women to Watch in Sales Lead Management". Lori speaks, writes, trains, and consults with inside and outbound sellers in technology and services companies. Subscribe to the award-winning blog and the "Sales Ideas In A Minute" newsletter for sales strategies, tactics, and tips in selling.