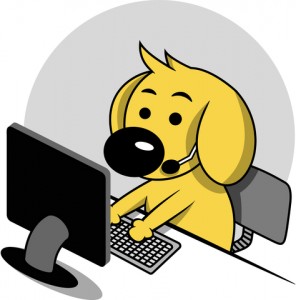 We have a very high respect for the Sales Force Effectiveness Blog over at Sales Benchmark Index. They regularly have great and highly valuable content, covering key topics and issues on the minds of sales leaders and C-level leaders around sales and leadership.
I noticed this tip from a post of theirs called 51 Tips for Sales Leaders – a fabulous list, by the way, so be sure to read it and come back. One of those tips, though – caught my attention and is worthy of conversation. Your feedback will make it most constructive so feel free to comment and we can get other perspectives here. This is the tip:
17. Stop calling inside sales inside sales. It is demeaning and no longer accurate.
Inside Sales demeaning? In 2012?
"Demeaning" was the word that caught my eye. I scoff at the idea that anyone in their right mind could feel it demeaning to be working as a sales rep on an inside team or leading an inside team.
Oh, you say, it's not them, it is the perception of everyone else. Inside Sales doesn't get any respect, right?
It is true to some extent, but only by the ill-informed and ignorant since the inside sales profession is GROWING as outside sales positions decline. Inside Sales is also gaining esteem and recognition, thanks in large part to the AA-ISP, the American Association of Inside Sales Professionals - a first-of-its-kind organization.
The mission of the AA-ISP is bold: "dedicated exclusively to advancing the profession of Inside Sales. ...The AA-ISP serves as an authoritative resource to leaders and individual sales representatives who want to take their organization and careers to the next level of professionalism and performance. Our mission is accomplished through an industry-specific focus on leadership and individual development, member forums and networking, best practice sharing, individual training, career development, sales accreditation, and annual conferences."
Years ago, when I was an outside sales rep selling technology, there was a guy in his 50's (I was in my 20's at the time, so he was noticeably older than the outside sales reps) and his name was Dale Broman. Dale was a former Cadillac salesman who had somehow found his way into technology. What I loved about Dale was that he worked at a desk, selling millions of dollars worth of computers, peripherals, and services to the top accounting firms in the U.S. He arrived early in the morning to catch the East Coast clients, and was done by 5PM every day. He made hundreds of thousands of dollars annually.
Because of Dale, I always thought it was cool to have a career where you did not need to travel anywhere - and have amazing relationships with customers- at the time it was all done by phone and fax - way before video conferencing. Dale made a great living, worked Monday through Friday, and had the respect of many around him. Call me an impressionable 24 year old, but the image of Dale and how he worked with 6 or 8 big accounts by phone has never left me.
The rest of us at that company ran in and out of the building - off to clients and prospects on a daily basis.
Now seeing how the profession of Inside Sales has gained respect through leadership by many - it seems that as outside sales positions shrink due to the capabilities of technology and the increased costs of travel, inside positions grow.
It's true to say that we should just call it "sales" - perhaps there is no need to delineate it any more.
More inside sales resources here at Score More Sales's Inside Sales Vault.
Professionalism helps any profession, and with metrics, standards, and mentors, the "reputation" of inside sales is gaining rapid steam. Outside sales professionals might want to check out what it is that separates "inside" reps from "outside" reps and then perhaps reassess if what they are doing is much different.
| | |
| --- | --- |
| Outside Sales | Inside Sales |
| Travels and makes in-person calls | In office webinars / video conferencing |
| Works a territory of some type | Works a territory of some type |
| Carries a quota | Carries a quota (often) |
| Higher visibility in company | Lesser visibility unless big wins |
| Travel costs high | No travel costs |
| Road warrior mentality | Mentality varies based on co. culture |
The most successful inside sales teams have great culture, full metrics to measure success, strong leadership, and recognition within the organization.
There are some great companies who recognize the power of their inside sales teams and position this opportunity in a way that is appealing and just like my old inside sales counterpart, Dale. I was impressed with IBM's Inside Sales career information.
Do you have inside sales team members, and if so, how is it going? Do they get the respect of their co-workers and company leaders?




This post was written as part of the

IBM for Midsize Business

program, which provides midsize businesses with the tools, expertise and solutions they need to become engines of a smarter planet.

Lori Richardson is recognized as one of the "Top 25 Sales Influencers for 2012" and one of "20 Women to Watch in Sales Lead Management". Lori speaks, writes, trains, and consults with inside and outbound sellers in technology and services companies. Subscribe to the award-winning blog and the "Sales Ideas In A Minute" newsletter for tips and strategies in selling.