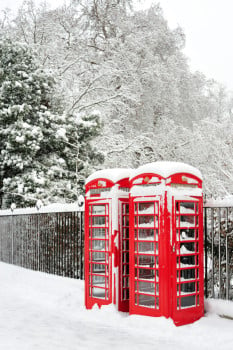 Conventional wisdom says that cold calling doesn't work anymore.
Many "experts" sit around and preach about how you must add researched insight into every prospective interaction with a potential buyer. Warm every call up. After all, buyers are 70% through their buying process before you even find out about them, right?
Hold on a minute. The same people urging lots of data and insight often have not sat in a busy office with dozens of sales reps making calls.
While the problem with cold calling is that you don't know "anything" about who you are calling - there are steps you can take to warm up most any interaction. The big issue is this -
You CANNOT turn into a research guy or gal. You MUST spend your day working to make contact with potential buyers. That means call activity.
Here are three mistakes I see every week that I hope you can work to avoid if you are a serio
us inside sales person working to build your pipeline of prospective buyers:
YOU DON'T ARRIVE AT YOUR DESK WITH A PLAN:
Every single day, you need to know who you will be working to contact. When I was early in my career, and many times since then, I researched during "non-calling" hours. Sometimes they were on my employer's dime, much more often it was my time. Here is how I justified it - In the beginning, you are building your book of business. It is very entrepreneurial. When it comes to entrepreneurs, many fail because they don't work smart and they don't work hard enough at the right activities. Selling is no different. Learn what actions you need to take regularly to be successful. Certainly sitting down in the morning knowing what you will do WILL be one of the best things you can do to succeed.
YOU DON'T HAVE ENOUGH NAMES OF MORE PROBABLE POTENTIAL BUYERS TO CALL:
Let's face it, many reps just don't have enough contacts of who might be a good fit for what they sell. This is a problem more from the past than present. If you know who your best prospects are (you know who your best customers are) then you need to contact others in the same industries with similar issues you can solve. Today there are powerhouse tools for sales intelligence for you to use such as DiscoverOrg, iSell, InsideView, LinkedIn, SalesLoft, Radius, and many, many more. If your company does not invest in them, you can find ways to hack together a system that works pretty well. These tools have never been easier to use - they do cost money (in most cases above, although some have free versions). I always believed that it takes money to make money. As a rep, I invested in tools and professional development and you should too.
YOU DON'T DO THE SIMPLE THINGS ON A REGULAR BASIS TO WIN:
Having specific calling times in your day is a best practice of the most successful sales reps.
Being ready to go with messaging that piques my curiosity and causes me to be more receptive the next time you call me.
Keeping organized - setting next steps and next actions in your CRM system.
Reviewing the week ahead, and on Friday, reviewing what did and did not happen. Why wait for a manager to ask you?
Track your successes such as the number of helpful and valuable conversations you had today and this week - not just deals.
These things are considered the blocking and tackling of selling - basic stuff. Are you doing it?
Once you have this foundation down solid, you can get fancy - or not. This stuff works.
Share your top tips and successes around the "basics" - we're giving away coffee cards for the top 3 comments posted before February is over.

Lori Richardson is recognized as one of the "Top 25 Sales Influencers for 2013" and one of "20 Women to Watch in Sales Lead Management for 2013". Lori speaks, writes, trains, and consults with inside and outbound sellers in technology and services companies. Subscribe to the award-winning blog and the "Sales Ideas In A Minute" newsletter for sales strategies, tactics, and tips in selling. Increase Opportunities. Expand Your Pipeline. Close More Deals.
email lori@scoremoresales.com | My LinkedIn Profile | twitter | Visit us on google+