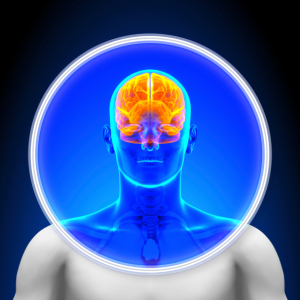 We talk to sellers all the time that assume a buyer is thinking in the same ways that they are. You know the old saying, "never assume.....". To build business you cannot afford to assume what's in my head is the same thought that is in my buyer's head instead think like your buyer.
In the last 10 hours of speaking with sales reps, some things surfaced which caused me to think about this trap we get in figuring how many people must think the way we do.
For example, one seller was telling me that if they phoned one of their dealer reps with a lead, they should not send an email immediately because it would seem too pushy. Really? That was the thought in his own head, and perhaps how he might feel (with a technical / left brain viewpoint) but certainly not a common perception in today's busy business world.
His dealer rep is a representative of their brand and it would reflect poorly on the brand to wait until we think is "the right time" so as to not offend them. Instead, we want to call, email, and send smoke signals if we can get the rep's attention because this hot lead could help our potential customer AND put money in the dealer's pocket as well as the rep's pocket too.
Therefore a seller MUST be good at thinking beyond their own heads and coming up with a number of possibilities.
Sellers with stalled opportunities often think the buyer is not interested or changed their mind because they have not heard back from them. The buyer stopped returning calls or replying to emails.
Using the advice above - coming up with a number of possibilities, it could be that:
the buyer is on vacation
the buyer got overwhelmed by other things going on
the buyer sees no reason to rush (no urgency)
the status quo is winning out
We really don't know until we reach the buyer and talk with them directly. Many sellers stop in their tracks once the buyer does not call back and just move on to other potential buyers. Those that do this are leaving money on the table.
As a professional seller, it is UPON YOU to follow-up with your prospective buyer until you have an idea - through speaking directly or talking with others near the buyer what they are doing instead of making up a story in your head.
This also means that just because YOU prefer the telephone, your buyer may not.
If you prefer email communication your buyer may not.
If you are over 40 and can't understand why anyone would text a conversation, your buyer may not agree.
Open your mind to better understand your buyer. Forget what YOU prefer - think about what THEY prefer. How?
Ask them.
You may be surprised to hear the answers.

Lori Richardson is recognized on Forbes as one of the "Top 30 Social Sales Influencers" worldwide. Lori speaks, writes, trains, and consults with inside sales teams in mid-sized companies. Subscribe to the award-winning blog and the "Sales Ideas In A Minute" newsletter for sales strategies, tactics, and tips in selling. Increase Opportunities. Expand Your Pipeline. Close More Deals.
email lori@scoremoresales.com | My LinkedIn Profile | twitter | Visit us on google+