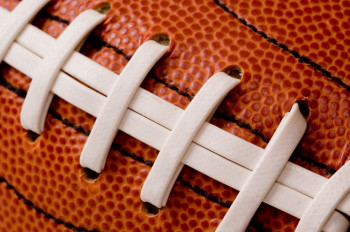 Superbowl XLVIII has come and gone. This time I had a stake in it - although I now live in greater Boston, my birthplace was Seattle - the sports-tortured city. We lost our basketball team. We never win much of anything.
While many people found the Superbowl boring and even a blowout, those of us from the Pacific Northwest who are fans clung to every moment of the game and are still savoring it.
Since many of you felt indifferent to the particular game that just happened, I want to tie in some important sales lessons from the winning quarterback and the losing quarterback, plus some thoughts from others.
Get Inspired, Underdog
The theme among the winning team was that there was something to prove by these young victors. It is always great to prove critics wrong. How can you use that in your day-to-day sales world?
Why Not Us?
Winning quarterback Russell Wilson said his father, who passed away almost four years ago used to say some memorable quotes, such as, "Why not you?" He took it to heart and this year said the same to his teammates - "Why not us?"
Wilson, who at 5'11" was considered a "risk" in the NFL because he was not a 6'5" quarterback said, "I had this urge to play the game of football, because so many people said I couldn't do it."
The naysayers can motivate you. It works the same way in a sales career.
Persevere, Purpose, and Perspective
Wilson's father who briefly dabbled in the NFL taught him the importance of having purpose in your life, and in persevering to succeed. Those combined with a sense of perspective were the "3 P's" his father used to remind him of. Many can attest to Russell Wilson's focus and work ethic on the field.
Although Major League Baseball drafted Wilson, he chose to go to college and play both baseball and football. Later he narrowed down to just football. An entire region - the Pacific Northwest, and Seahawk fans everywhere are clearly glad he did.
Peyton Manning's Secret
The December issue of Sports Illustrated has an article penned by Lee Jenkins on Peyton Manning being named SI's Sportsman of the Year. Many people are not aware of the personal notes Manning hand writes to teammates, staff, and various others who may have written him, or who he is moved by. He learned the power of the hand-written note and uses it to show his sincerity. I love that.
Coach Carroll's Leadership Lessons
Henry Schuck over at DiscoverOrg posted these leadership lessons from the winning coach.
There are dozens of other lessons from events such as the Superbowl. How about the most memorable commercials?
A fantastic 12 minute performance such as the one Bruno Mars gave at half-time shows the value of preparation and knowing your audience. Showmanship was in full swing and Mars received rave reviews in addition to top sales on iTunes after the show.
If you did watch, what sales lessons did you notice? Post your thoughts in the comments area - love to hear your perspective.

Lori Richardson is recognized as one of the "Top 25 Sales Influencers for 2013" and one of "20 Women to Watch in Sales Lead Management for 2013". Lori speaks, writes, trains, and consults with inside and outbound sellers in technology and services companies. Subscribe to the award-winning blog and the "Sales Ideas In A Minute" newsletter for sales strategies, tactics, and tips in selling. Increase Opportunities. Expand Your Pipeline. Close More Deals.
email lori@scoremoresales.com | View My LinkedIn Profile | twitter | google+