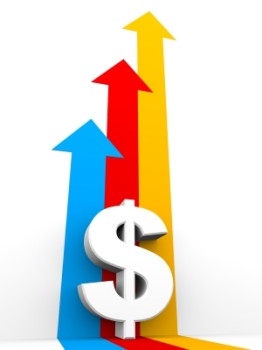 Could you use a powerhouse team of sales experts to help you with deals in your pipeline?
First let me ask - do you know the old joke, "What happens between Thanksgiving and Christmas?"
Answer: Not much.
Q4 is here, for those of you working in sales and working off of a calendar year.
Sales leaders want to drive as much revenue as possible from their sales team - is that you?
Individual contributors are starting to see how few days there really are left in the calendar year and want to do everything they can to bring deals to closure - is that you?
Either way, I'd like to personally invite you to an action-packed, full-of-ideas webinar we are calling Kick Butt Strategies to Close the Year Strong.
On Oct 16th at Noon Eastern / 9:00AM Pacific, please join me and my powerhouse co-panelists as we uncover:
Sales-derailing mistakes that sellers inadvertently make
Actionable strategies to close more deals by year-end
Powerful ideas to fuel the pipeline for 2014
Register here - it is no cost to attend, and no selling on the call - happening soon! We'll be strictly sharing tips and strategies for successful deal-closing, something I think most of us could use. Am I right?

Tune in live to ask your questions and get answers - if you can't make it, the presentation will also be available on-demand so be sure and sign up whether you can attend or not.
Moderated by Barbara Giamanco, my amazing co-panelists are:
Jill Konrath, Selling to Big companies
Joanne Black, No More Cold Calling
Tamara Schenk, T-Systems International
and me!
This panel session is part of the Sales Management Summit on BrightTALK. The goal is for us to share insights into how to close the year with a bang and gear up for a successful 2014
Just to get things started, please post any questions now in the comments section so we can start seeing with is on your mind as you work to bring business to closure this year. I'll be doing a series of posts before the year is up expanding on some of the topics we'll be talking about. Hope to get your specific questions - I promise if they relate to B2B selling, we'll get them answered!

Lori Richardson is recognized as one of the "Top 25 Sales Influencers for 2013" and one of "20 Women to Watch in Sales Lead Management for 2013". Lori speaks, writes, trains, and consults with inside and outbound sellers in technology and services companies. Subscribe to the award-winning blog and the "Sales Ideas In A Minute" newsletter for sales strategies, tactics, and tips in selling. Increase Opportunities. Expand Your Pipeline. Close More Deals. email: lori@scoremoresales.com