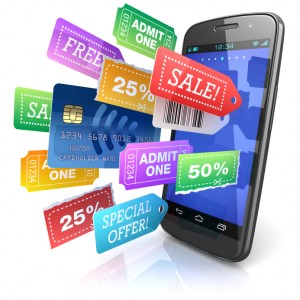 How many times have you called your bank or utility to ask a question and were transferred more than a few times? Worse yet, each time you were transferred you had to re-tell the story of why you are calling – that is, AFTER you explained who you are and often PROVED it by answering security questions.
Smarter Commerce is long overdue. In simplified terms, this is when businesses contact you and interact with you in a meaningful way, to provide an optimal experience.
The word optimal has Latin roots and it means most favorable or best.
Can you honestly say you have OPTIMAL results in your retail transactions as a consumer?
This strikes a nerve with me – although I write about B2B experiences, whether I'm interacting with a company for my business or for me personally, retail experiences have slid dramatically. We could spend 5000 words just writing about my negative buying experiences in the last couple months. (perhaps that will be a future post)
Today, IBM is working on this issue and has an entire Smarter Commerce program. I'll be participating in a Twitter Chat later today (if you see this post after today, the link should route you to the archived chat).
Recently I spoke to Ron Kline, Director of Marketing for IBM's Midmarket Division. Ron reminded me of the Chief Marketing Officer global study that was compiled after interviewing 1,700 CMOs about many of the issues the Smarter Commerce program works to tackle:
How the social ecosystem can work well to support retail organizations
How to deal with all the many channels of communication and distribution
How shifting demographics demand shifting strategies
You can download IBM's Global CMO Study.
For mid-market companies, Kline says that businesses can now use analytics much more effectively, citing the term "glocal" as an example:
Glocal: a combination of a global strategy instituted locally for a particular geographic area. There is no more mass marketing. Customers demand a more personal and local experience.
Kline also mentioned the power of "earned influence" in the social marketplace - which a company cannot buy, no matter how large.
For an example of a mid-market company that is listening and responding to customers using analytics strategies, take a look at Laurie McCabe's post about Speedo International (yes, the swimsuit folks). Laurie is an analyst with the SMB Group.
If only more retail organizations would focus on building better advocacy, measuring true and accurate metrics and offering greater brand loyalty we could have improved shopping and buying experiences. I, for one, am ready for that.

This post was written as part of the

IBM for Midsize Business

program, which provides midsize businesses with the tools, expertise and solutions they need to become engines of a smarter planet.

Lori Richardson is recognized as one of the "Top 25 Sales Influencers for 2012" and one of "20 Women to Watch in Sales Lead Management". Lori speaks, writes, trains, and consults with inside and outbound sellers in technology and services companies. Subscribe to the award-winning blog and the "Sales Ideas In A Minute" newsletter for sales strategies, tactics, and tips.