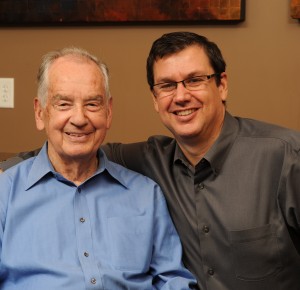 Since the beginning of my sales career I knew of Zig Ziglar - the Southern, memorable motivational speaker that sales people loved to hear preach about life, about setting and attaining goals, and creating the life of one's dreams. His "Zigisms" or sayings that many of us remember years later make for perfect Tweets, according to Tom Ziglar, his son and CEO of Ziglar, Incorporated. Zig's stories, seminars, and quotes have made a great impact on my life and in my success after starting out as a teenaged, single mom. We had a fun conversation talking football quarterbacks, Super Bowl, sales, and creating dreams. Listen for the Ziglar tips for success, and find great resources plus a free chapter of the Ziglars' new book at Born to Win.
Special thanks to Zig Ziglar (and Tom) for everything that Ziglar, Inc does. Be well, Zig... at 86 years young - you are still very much relevant and appreciated.
To listen to the interview click here.
[audio http://scoremoresales.com/wp-content/uploads/2012/02/tomziglar0202-2012.mp3|titles=Sales Stars Interview with Tom Ziglar]
Lori Richardson is recognized as one of the Top 25 Sales Influencers for 2012 and speaks, writes, trains, and consults with inside and outbound sellers in technology and services companies. Sign up for the award-winning blog and the Sales Ideas in a Minute Newsletter for tips and strategies in selling.