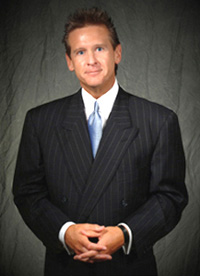 Last week we shared a recent interview with Michael Boylan, best selling author of The Power to Get In, Accelerants , and TEETH - Does Your Value Proposition Have Any? Michael is an award-winning keynote speaker at hundreds of conferences and Fortune 500 company meetings. Michael can take any organization through the sales process with dramatically increased results. We were honored to speak with him not just once but twice.
Today's conversation shares how once you gain access to the C-level decision makers you wanted to get in front of in the first place, now what do you say to move the conversation forward? Many organizations have poor value propositions and their visit to the C-level suite is short-lived. Listen as Michael talks about a proven framework - a common sense roadmap for crystallizing, condensing, and calibrating your message so you close more business. Listen to the interview here
You can reach Michael through Accelerant International to talk about a speaking engagement or to purchase TEETH: Does Your Value Proposition Have Any?
Join our B2B Value Proposition Contest for some great prizes. Post your company name, and your value proposition in the comments portion of the blog (look below where it says, "add new comment"). The TOP THREE value propositions (as judged by our panel of 3) will WIN one of Michael's books, or Score More Sales books + coaching or a coffee card) but you must submit by January 30th.
[audio http://scoremoresales.com/wp-content/uploads/2012/01/MichaelBoylan0103-2012-part2.mp3|titles=Sales Stars Interview with Michael Boylan #2]
Lori Richardson was recently ranked as one of the Top 25 Sales Influencers for 2012. Read the award-winning blog and sign up for the twice-monthly newsletter with sales tips to grow B2B revenues.