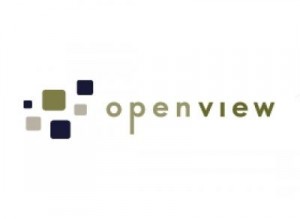 The 2013 predictions about selling this year are out! B2B content kings Openview Labs first came out with a list of Top Sales Influencers for 2012, which was an honor to be listed on.
At the end of last year, they asked us all what we thought would be the trends for sellers and sales leaders in 2013.
The piece - 2013 Make or Break Predictions from the Top Sales Influencers Online was just released yesterday. I like it because it is divided up into sections:
My prediction is around social selling and how, with so much noise and overwhelm, people will be choosing certain channels to listen through - omitting others. What that means is that you can't just pick your two favorite places to be online - rather you need to know where your customer is, and where they may move to. I have heard companies say, "We just focus on Twitter and LinkedIn - we don't have any more bandwidth than that." That's fine unless your buyers are moving to Google+, then what?
As long as you keep an open mind - and have the ability to re-assess, you will find your buyers and customers and keep up with them. Remember you're having a 2-way conversation now with them, so you have to listen and respond. Occasional listening and no response is a big negative - and over responding can be too much. There is a fine balance.
Take a look at the rest of the Openview Labs piece and see what you think. Does it get the wheels spinning or do you feel overwhelmed after looking at the entire post?

Lori Richardson is recognized as one of the "Top 25 Sales Influencers for 2012" and one of "20 Women to Watch in Sales Lead Management". Lori speaks, writes, trains, and consults with inside and outbound sellers in technology and services companies. Subscribe to the award-winning blog and the "Sales Ideas In A Minute" newsletter for sales strategies, tactics, and tips in selling.