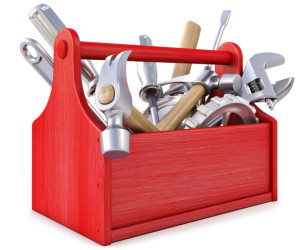 Every sales leader is told, "buy this sales enablement tool – it will help you so much." It is true that never before have we had access to technology, metrics, and science to assist us in doing our sales roles better than ever. But sometimes these tools hinder our success. They overwhelm and often don't get deployed correctly.
For example take Salesforce.com which is the predominant CRM tool sales teams use. Studies for years have shown lack of adoption in companies or failed use. In 2013, Merkle Group polled executives in $1B+ companies and found a 63% fail rate.
Nancy Nardin of Smart Selling Tools wrote about the Sales Enablement Bubble at the end of last year and cited Scott Santucci, formerly of Forrester Research who discussed whether the sales enablement space is a big "Hype Bubble"
That's why later this week our Boston AA-ISP chapter is taking on the topic of Sales Enablement and bringing together a group of local sales enablement companies to share ideas on some of the following:
How to choose sales enablement tools that will be effective for your people and systems
How to not be confused by hype around what the market is telling you to do
How to find what works with what – you already have tools, right?
Tools are just tools – it is the methodology and systems behind them that count
Watch this space to hear how we make out and what we learn. I will be sharing what our main speakers have to say and what the tool companies themselves report.
If customers are not successful with sales enablement tools, the industry will suffer.
What is your experience with tools – what is on your "must have" list and what is just hype for you?
The more we share the more it will help others and their decision making process.

Lori Richardson is recognized on Forbes as one of the "Top 30 Social Sales Influencers" worldwide. Lori speaks, writes, trains, and consults with inside sales teams in mid-sized companies. Subscribe to the award-winning blog and the "Sales Ideas In A Minute" newsletter for sales strategies, tactics, and tips in selling. Increase Opportunities. Expand Your Pipeline. Close More Deals.
email lori@scoremoresales.com | My LinkedIn Profile | twitter | Visit us on google+