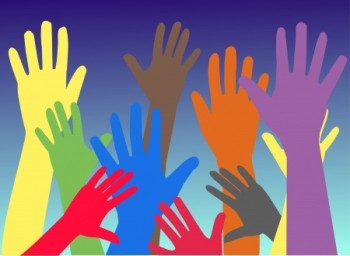 Finding the right prospective buyers and then actually having conversations with them are the top two challenges most sellers are facing now.
In order to find the right buyers and interact with them you need to firmly understand the market niche that you are going after and who your buyers are. You need to know how to find these buyers, and then determine what your options are in connecting with them.
Understanding Your Target Market
The easiest way to determine who your best future buyers are is to take a look at your best current and past customers. What characteristics do they have? What makes them such great customers for you and your company? If they represent an untapped market niche, you could certainly look for more companies like them in the same industry / niche.
You can also often make some progress in attempting to reach them by referencing the fact that you've worked with others in their industry.
Look Socially
If assigned a vertical territory of financial services I would do several things right away:
look at who my existing and past customers in financial services are
look to see other companies my contacts in my client companies are associated with through their LinkedIn profile. (These are companies I'd want to start following and looking for contacts in that could be connected to my existing contacts)
create a list of companies that fit my target within the financial services sector based on factors important to my best targeted buyer profile
take these targeted companies and start looking for contact names if I didn't have them already
Calls would be placed right away. Yep, I'd start dialing sooner than most people working to create a "perfect" list.
Why?
It takes many attempts to reach potential buyers, and my contacts will be receiving a multi-faceted approach. I will be calling them, emailing (assuming I have their email or can figure it out), and reaching out via LinkedIn. Additionally, I will find strategic partners in financial services who can refer me to those they are aware of. This one tip can cut the time from research to conversation dramatically.
Bottom line - even though I have massive options for research, I need to get out there and talk to people. Any way you can get a conversation going, you need to do that. Find helpful people within targeted companies to learn the lay of the land and to gain insight that leads you to anyone on the decision making team. This team will be made up of several to 6 or so people.
Next we'll talk about all of the options you have to connect and reach potential buyers.

Lori Richardson is recognized on Forbes as one of the "Top 30 Social Sales Influencers" worldwide. Lori speaks, writes, trains, and consults with inside sales teams in mid-sized companies. Subscribe to the award-winning blog and the "Sales Ideas In A Minute" newsletter for sales strategies, tactics, and tips in selling. Increase Opportunities. Expand Your Pipeline. Close More Deals.
email lori@scoremoresales.com | My LinkedIn Profile | twitter | Visit us on google+