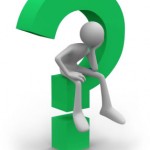 I'm spending the next three days at the largest International conference for Inside Sales Professionals at their annual Dallas Leadership Summit. If you are a sales leader, you should be here - and you might still be able to squeeze in by going to the AA-ISP website. (note: I am Co-President of the Boston Chapter).
Everyone in selling needs to make time to learn, grow, and connect with like-minded people. This event will bring several hundred together to share best-practices, which brings me to my question for you today:
What do YOU want to know most about overcoming sales challenges for you or your sales team?
What questions do the leaders in your company have about smooth connections between marketing and sales?
Questions about on-boarding new reps? Comp plans? The benefits of team selling? Advancing your career?
How about becoming more productive? (I'm leading that break-out session, and will post notes at a later time.
What tools are helping the profession of selling? Interested in what is working?
I'm excited about the case studies and actual end-users who will be sharing success stories all day long for 2 days.
Post YOUR company's questions here - and I will be SURE to sit in those sessions or get the experts connected to our blog. It would be great to find out what the field is feeling - about the economy, sales growth, and more. My question to you is on whether you (and your team) get regular sales training, and of so, in what form?
These topics and answers help everyone, so post yours now.
Lori Richardson is recognized as one of the "Top 25 Sales Influencers for 2012″ and one of "20 Women to Watch in Sales Lead Management". Lori speaks, writes, trains, and consults with inside and outbound sellers in technology and services companies. Subscribe to the award-winning blog and the "Sales Ideas In A Minute" newsletter for tips and strategies in selling.