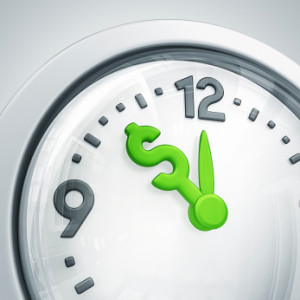 In sales, time is money. Time is your ONLY currency until products and services are sold.
With the spirit of working to ADD value in your sales career, or to help sales leaders with their teams, I wanted to share to extremely valuable webinars that are happening on 1/12 and on 1/15.
A powerhouse line-up of my sales colleagues Iannarino, Hunter, Weinberg, Blount, and Miles Austin all present on 1/12 (11AM Eastern) discussing sales topics in a TED-like format. It is an on-line #SalesKickoff you won't want to miss. Click HERE for info and to attend. I'll be there.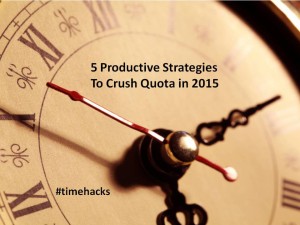 That will fire you up at the start of the week. THEN, come to a focused session on becoming MORE productive with your time as sales leader (for your reps) or for sales professionals everywhere 4 days later. Join hundreds of others who have already signed up for 5 Productive Strategies to Crush Quotas in 2015. It is sponsored by Velocify and is a non-sales session devoted to giving you specific actions to take to shave 10 or 20% of unproductive time away - maybe even more. Participants will receive PDF materials with our top 12 Sales Time Hacks and a way to share your own best strategies for effectiveness. If you see a mention on Twitter about it, please re-share.
Let's all work together to make 2015 be the most PRODUCTIVE and effective in generating revenue, helping our teams, and hitting our goals.
Please share YOUR time-saving strategy for sellers and sales leaders on Twitter at #timehacks and if you mention @scoremoresales I'll be sure to see it. You can also post here as a comment.

Lori Richardson is recognized on Forbes as one of the "Top 30 Social Sales Influencers" worldwide. Lori speaks, writes, trains, and consults with inside sales teams in mid-sized companies. Subscribe to the award-winning blog and the "Sales Ideas In A Minute" newsletter for sales strategies, tactics, and tips in selling. Increase Opportunities. Expand Your Pipeline. Close More Deals.
email lori@scoremoresales.com | My LinkedIn Profile | twitter | Visit us on google+