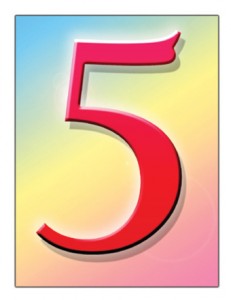 It's a simple concept - being strategic in your thinking, planning and acting in sales works.
This week is an important week - it precedes the first weekend of Summer here in the U.S. and is a power week to make contact with buyers. Many are focused and intentional about getting work done - so be sure YOU are also intentional.
Here is what I ask of you:
Make 5 calls this week that are strategic in nature. These are calls to people you may or may not know - and they are all people who can refer you to others - or support you in the sales opportunity you are already working on.
It is OK to call people you don't know. Just do research first and have value to add with your products and services.
If you don't know how to do this, listen to the roundtable about pre-call research with a panel of experts on the topic.
Five names on a list you determine at the beginning of the week, and by week's end you at least have calls in to these folks - ready to follow up next week if need be.
Being strategic helps you grow business because you are planning ahead. You're not in reactive mode. Instead, you look for people who can understand what it is that you do, and over time, trust you because you do what you say. These connections are critical to build referral business over time. No time like the present to get started in this.
Five calls. Do you know who is on your list?
I have mine. Let's compare notes at the end of the week.
Post your comments below - we will answer all questions and share your successes.
Lori Richardson is recognized as one of the "Top 25 Sales Influencers for 2012″ and one of "20 Women to Watch in Sales Lead Management". Lori speaks, writes, trains, and consults with inside and outbound sellers in technology and services companies. Subscribe to the award-winning blog and the "Sales Ideas In A Minute" newsletter for tips and strategies in selling.