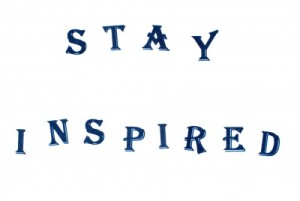 You want more inspiration to help you ease out of summer (soon) and into business building, sales-growing September. Here's a list of resources designed to help you do that. Follow some of my colleagues through their Twitter handles or via their blogs and you'll be near some of the best B2B sales advice you can get. Oh, and there is no cost. You gotta like that.
This week, Inbound Marketing Experts HubSpot came out with their list of 25 Helpful Sales Blogs You Don't Want to Miss Out on
Also this week, LinkedIn's Master of Social Selling, Koka Sexton, created his Epic List of Sales Leaders on Twitter
ES Research just posted three new webinars for sales leaders - about sales talent, connecting sales to marketing better, and one with LinkedIn on 5 Ways to Close More Business with LinkedIn's Sales Masters.
Always a good recommendation: the Fresh Sales Strategies group on LinkedIn as well as the Inside Sales Experts group on LinkedIn.
That's plenty for now. Future editions will share the best sales books and we will have some interviews with inspiring sellers.
Share with us what blogs you enjoy - it will help to get the word out.

Lori Richardson is recognized as one of the "Top 25 Sales Influencers for 2013" and one of "20 Women to Watch in Sales Lead Management for 2013". Lori speaks, writes, trains, and consults with inside and outbound sellers in technology and services companies. Subscribe to the award-winning blog and the "Sales Ideas In A Minute" newsletter for sales strategies, tactics, and tips in selling. Increase Opportunities. Expand Your Pipeline. Close More Deals.